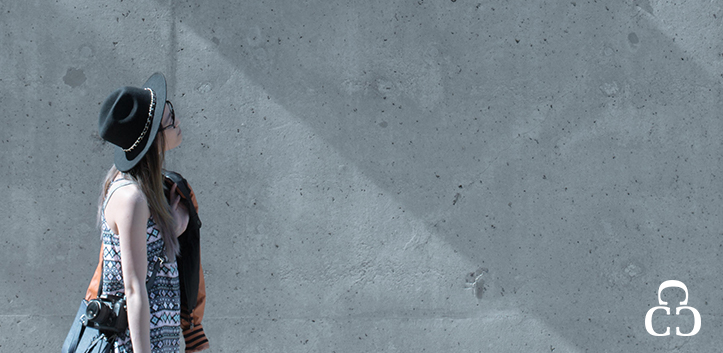 The world of concrete can be an unknown territory for anyone who doesn't work with it. Many homeowners have many questions to ask about concrete in general. We want to answer concrete's frequently asked questions to ensure you're prepared for all your custom concrete creations.
Are cement and concrete the same thing?
For some reason, people tend to think that cement and concrete are the same things. They're two different things; however, cement is used to make concrete. Without cement, there wouldn't be the another.
Cement is a powder substance that is mixed with water to bind items together. For example, it's used to hold bricks in place or bare wires. The use of cement has been around for about 12 million years.
Concrete is created by mixing water, cement and gravel. When it's poured out, it can form and create a solid material. The creation of the concrete gave us sidewalks, buildings and concrete floors.
Should temperature be taken into account when installing concrete?
The best temperature to install concrete is at room temperature. . Experts recommend avoiding extreme temperatures. If concrete is installed in extreme climates, it'll end up costing you more.
Cold temperatures will cause the concrete to freeze. Extremely hot temperatures will evaporate the water. In both conditions, the hydration process will slow down and stand still.
Why does concrete crack?
The most frequently asked question about concrete, why does it crack? Concrete is a strong and long-lasting material that can be used for homes to building bridges. Some conditions will result in causing damage and breakage on the concrete.
One reason is there was too much water added when mixing the concrete together. When excess water is used in the mixture, it will weaken the concrete, making it easier to be prone to cracks.
Rapid drying of concrete can also result in causing concrete to crack. The hydration process requires a day for the concrete to withstand any pressure put on it.
How long does it take for concrete to set?
Concrete never stops curing. Over the years concrete gets stronger and stronger. Concrete is measured at full strength after 28 days. After 24 to 48 hours, concrete will harden enough for footprints not to show. Still, at this time, you should avoid any heavy machinery to be set on it.
Is it safe to put salt on concrete safe?
Salt itself isn't harmful to concrete, but the effects of salt are problematic. Concrete over time will weaken from the effects. As the salt melts the ice, the water will make its way into the pores. When the water freezes it will expand inside the pores causing cracks. It can even result in potholes. The best solution is to use gravel or calcium chloride.
How do you clean a stain left on concrete?
Concrete can get stained like other flooring when it's not cleaned up in time. If there's a spill, make sure to wipe it with a dry towel to clean the spill before it can soak into the concrete pores. When stains form, it's recommended to use ammonia, baking soda or evens soda to remove the stains.
Leave no question unasked when you hire one of the best concrete professionals. At Custom Concrete Creations, we can answer all your concrete questions before and after installing your concrete floors.
____________
Custom Concrete Creations
is chosen to help facilitate projects because we are the preferred custom concrete floor company, not only in Omaha, but for the greater Midwest region. No project is too big or too small for our team of seasoned experts who use state-of-the-art equipment on each and every project. We help you achieve the look of your dreams and do not consider the job done until you are happy with the results.
So give us a call or contact us
for your custom concrete needs today!