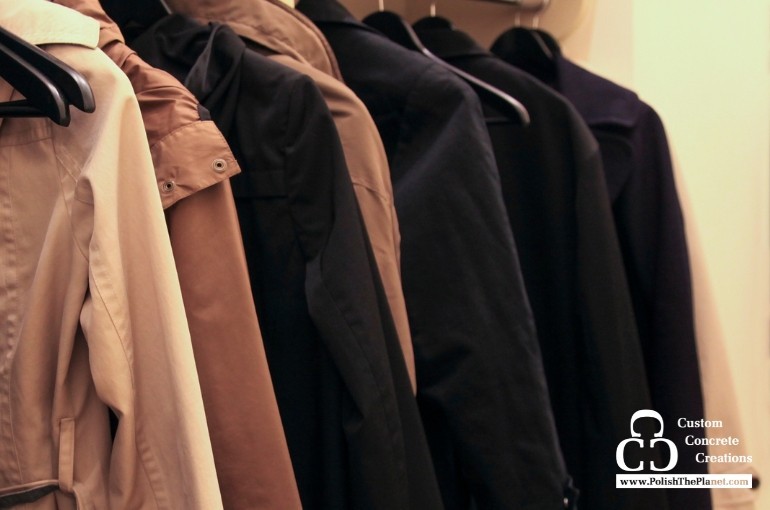 Whether you work with cement manufacturers, construction workers or concrete contractors, there are plenty of reasons to be happy this holiday season. From having warm clothes while on the job to operating a cement truck with heat in the cab to having a supportive team with helpful technology, we hope you're able to find something to spark joy! Below are some things we have to be thankful for this year.
Warm clothes to work in
From work pants to Carhartt coats, hats and gloves, we're grateful to have warm clothes to work in. Although work does slow down a bit in the winter, there is still plenty to be done in the colder months. Working with concrete in cold weather has its challenges, but we're glad that we're able to stay warm while doing it. Some companies even supply branded coats and jackets for their employees. We recommend using HotHands, drinking warm fluids and taking breaks to stay in the best condition this winter.
Heated equipment
While pouring and smoothing concrete outside in the cold, it's nice to be able to hop in the truck and turn on the heat to warm up. Some heavy equipment has models with heated seats and heat in the cabs, and your company can rent them during the colder months. There are also portable construction heaters you can bring to the job site to keep you warm and aid the concrete in setting correctly.
Teamwork
Every job is easier when the team is working together and communicating. Communication and teamwork are important in the construction industry because they ensure project success from beginning to end. Architects, engineers and laborers all have to work together, and if you're pouring concrete for a new building, you'll also need to work together with electricians and plumbers. Teamwork improves the quality of work, utilizes each resource to its best extent, generates better ideas and increases accountability.
Technology
In this day and age, technology and software are necessary to every profession and it helps make the job easier. Project management software can help ensure everyone is on the same page throughout each job. GPS trackers and AI sensors can tell when your equipment needs maintenance before something goes wrong. You can also expect to see drones used in concrete construction, as an aerial view can survey and inspect job sites to spot potential problems and optimize layouts.
Thank your fellow

concrete contractors during the holidays

You don't need to get your coworkers anything fancy and expensive this holiday season to show them you're thankful for them. Consider giving them a pat on the back, a high five and telling them "good job" when they've done something great! Everyone deserves to be genuinely appreciated, especially during the most wonderful time of the year. We're sure happy with our team of concrete contractors! Contact us today to get started on a project with them.