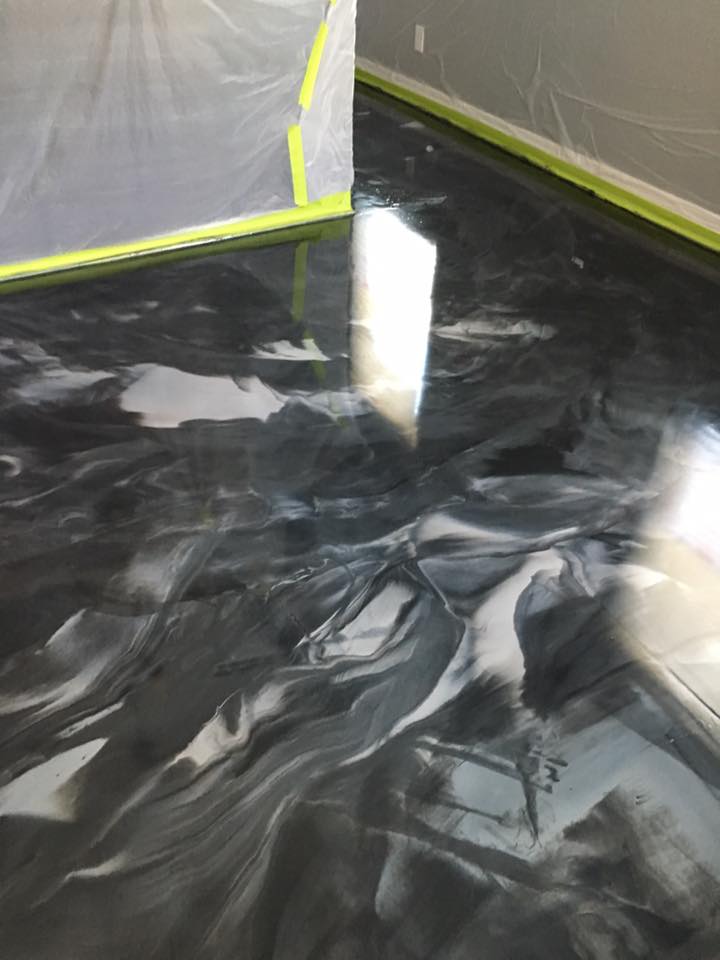 More and more people today are building their homes in as many environmentally friendly ways as possible. Besides, if you can achieve the benefits from sustainable construction without going over budget or giving up esthetics then why not? It feels good to be green, this planet needs as much help as it can get. With finished concrete floors becoming more popular in residential properties, it is easier than ever to be environmentally friendly when building your new home.
The fact is, having concrete floors will save you money in the long run. Other types of flooring will need to be replaced or repaired multiple times, while finished concrete floors are low maintenance and very durable. Typically, concrete floors are so low maintenance and durable that they will last a lifetime or more with only needing to reseal them at the most, that is if they are sealed in the first place. Concrete floors can be polished and left unsealed. However, applying a seal is a good idea, especially in areas where water or other liquids may be present.
Concrete floors serve as a foundation to the home, but can double as the finished floor. This conserves materials that would be needed for other types of flooring. Think of how many trees can be saved by having concrete floors. A plus is that concrete can be made to replicate the look of hardwood floors, it's amazing how real it can look. Concrete floors also improve the air quality inside the home and are energy efficient, especially if radiant heating elements are used.
If your home has lots of natural sunlight flowing in this is great for the winter with concrete floors. Concrete floors will absorb direct sunlight and will retain in the concrete for an extended period of time. The opposite is true, however, in the summer months. Concrete floors will stay cool as long as direct sunlight is avoided. If sunlight isn't an option for you in the winter, then radiant heating elements can be put in when laying the concrete, of course this should be a prior thought. Radiant heated floors can reduce energy needs, which will in turn reduce your utility bills.
One of the best parts about concrete floors is how awesome they can look. You can personalize the design and color(s). Do you want your floors to look like slate? We can do that. Do you want your floors to look like marble? We can do that. Do you want your floors to look like hardwood? We can do that too. The options are endless when finishing concrete. You can leave it natural, stain it, dye it, or apply metallics, flakes, or even crushed glass pieces. Which is also utilizing recycling of materials. Beautiful, long lasting, low maintenance floors that are economically friendly…. Why not?
There are so many creative and custom options for finishing concrete, but first and foremost important is the concrete itself. At Custom Concrete Creations we have state of the art equipment and a properly trained team with years of experience. Custom Concrete Creations is a premier contractor serving the Omaha area as well at the Midwest. Give us a call or send us an email for your custom concrete finishing needs today!