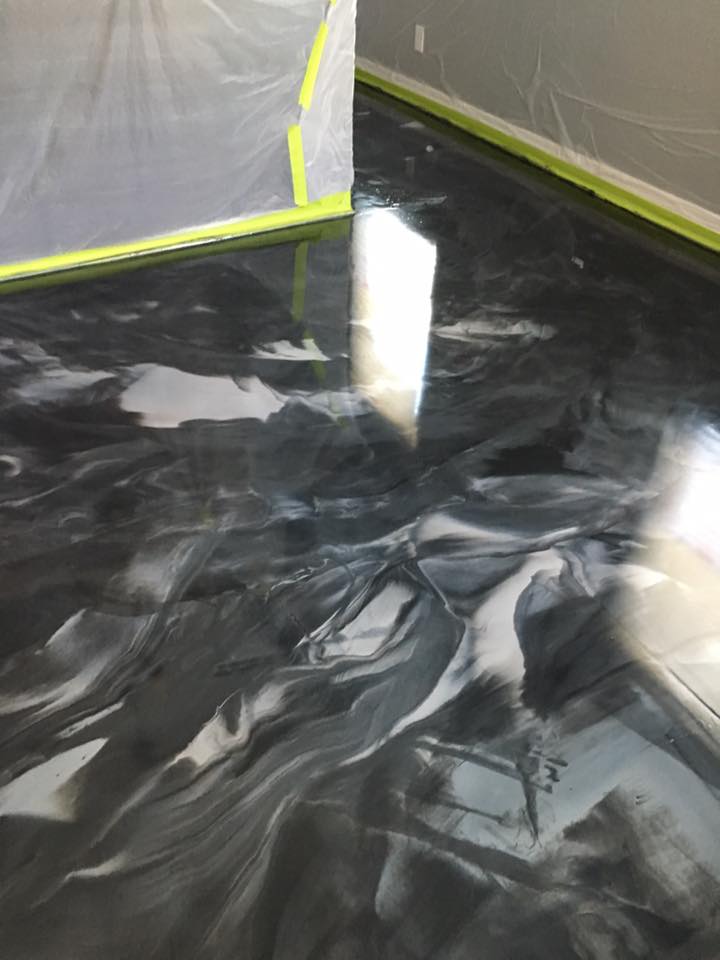 A new home isn't required for decorative concrete floors. Most homes have concrete subfloors that already can act as the perfect canvas. Typically, concrete subfloors are covered with tile, hardwood, or carpet. Materials like carpet and hardwood can be problematic over time because carpet stains and can host bacteria, and hardwood floors can easily be damaged by water or liquids. Concrete has many benefits that beats its competition, and it will save you time and money in the long run. Here are five reasons why decorative concrete in your home or business is a must.
Scratch Resistance- Decorative concrete floors are very resistant to scratches and can tolerate heavy foot traffic daily without damage. Unlike concrete floors, materials such as vinyl and hardwood are easily scratched from the simplest wear and tear. Carpet obviously doesn't scratch, but it will show wear and tear over time. Decorative concrete floors will save you a lot of hassle in the future. You won't have to worry about replacing it or making repairs. There is a reason that subfloors are made out of concrete. It is strong, durable, and it lasts.
Low Maintenance- Concrete floors are very durable and strong which makes them very low maintenance. When the floors have epoxy or other coatings applied or are sealed then the floors are completely moisture proof as well. The floors are stain resistant when properly sealed. Maintaining the floors is a breeze, simply sweep, and occasionally mop the floors and that's it!
Endless Options- With decorative concrete floors you get limitless options for colors, patterns, textures, and more. There is a multitude of epoxy, acrylic, and other coatings to choose from, or you can stain, dye, or even paint the concrete before you seal it. They can be made to resemble hardwood, stones, or even marble. The floors can even simply be polished to a desired shine. Sealing the floors is recommended though, especially in the home where moisture is likely to get on the floor.
Eco-friendly- Concrete floors are one of the most environmentally friendly solutions to your flooring needs. Since most homes already have a solid subfloor this allows you to use the subfloor itself rather than adding more materials to it. Since the concrete is already in place this avoids using extra resources like trees for hardwood floors, and the really awesome thing is that your concrete floors can be made to look just like hardwood. This would have to be done during installation or with an overlay however, but it's still much more eco-friendly than other flooring options.
Affordability- Concrete floors are rather affordable depending on how you finish them. Some decorative options can be a little more costly depending on the time and skill that goes into them. Overall, however, concrete floors will save you money in the long run. They last practically forever and have very little maintenance required as opposed to options like carpet or wood. If you already have a subfloor to use then that will save you even more money and if you want basic polished floors the cost is a lot lower. Techniques such as resembling wood or marble floors will cost more, but they will last, so that makes them worth it in the long run.
There are so many creative and custom options for finishing concrete, but first and foremost important is the concrete itself. At Custom Concrete Creations we have state of the art equipment and a properly trained team with years of experience. Custom Concrete Creations is a premier contractor serving the Omaha area as well at the Midwest. Give us a call or send us an email for your custom concrete finishing needs today!