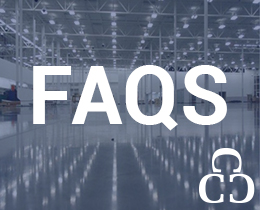 Are Concrete Floors Prone To Cracking?
The biggest concern the comes from concrete customers is the potential of cracked floors. However, some people love the rustic, organic look that can come from staining concrete floors and leaving minor cracks exposed in various places. If cracks are not something that you are looking to achieve, microtoppings allow you to hide the cracks under a smooth, new surface that can also accept a wide array of different colors and decorative treatments. Click here to learn more about decorative concrete overlays and the options you have.
Are Concrete Floors Loud And Hard On The Feet?
Concrete is a solid material, but the hardness is what contributes to its durability and abrasion resistance. In commercial and industrial spaces, this kind of hardness is needed for things such as forklift traffic and heavy foot traffic. For residential spaces, you can help cushion the hard surface with rugs, which is vastly easier to clean that carpet. Although concrete may be hard, it is not abrasive to your feet, especially if it is polished. Concrete floors can be loud at times, but no louder than other surfaces such as stone flooring, hardwood, bamboo, or ceramic tile. Sound absorption materials such as rugs, curtains, pillows, fabric, and furniture can help to muffle the echoing and loudness that may be present.
Are Decorative Concrete Floors Expensive?
When comparing concrete floors to other high-end options such as ceramic tile, marble or slate, decorative concrete is an economical alternative. Skilled concrete workers here at Custom Concrete Creations can also duplicate the look of some of these more expensive options. Concrete floors also last far longer than low to mid priced floor coverings such as carpet, vinyl tile, and wood laminate. This, in turn, means that you will be saving money in the long run because you will never have to replace the concrete because it does not wear out, tear, or become damaged over time as other options would.
Are Concrete Floors Slippery?
As with other popular hard flooring surfaces such as vinyl, linoleum, marble, or ceramic tile floors, decorative concrete floors can become slippery when wet. Applying a high-gloss sealer to your concrete will protect and enhance the surface as well as reduce traction. Adding a non-slip additive into a stain or sealer before applying it is an easy remedy to reduced traction. Polished concrete, on the other hand, is generally not any more slippery than more concrete, when kept clean and dry. It also tends to be less slippery than waxed linoleum and polished marble floors.
Are Concrete Floors Cold And Damp?
Concrete can be cold. But no colder than tile or natural stone flooring. Concrete can also be heated using its ability to store and radiate heat. Radiant heating is available to put into concrete floors to keep them nice and warm in the winter time. Your home can also be designed to maximize the amount of sunlight hitting your concrete floors, allowing it to absorb the heat of the sun. Concrete floors from Custom Concrete Creations will not become damp because they are all properly insulated.
**********
There are so many creative and custom options for finishing concrete, but first and foremost important is the concrete itself. At Custom Concrete Creations we have state of the art equipment and a properly trained team with years of experience. Custom Concrete Creations is a premier contractor serving the Omaha area as well at the Midwest. Give us a call or send us an email for your custom concrete finishing needs today!