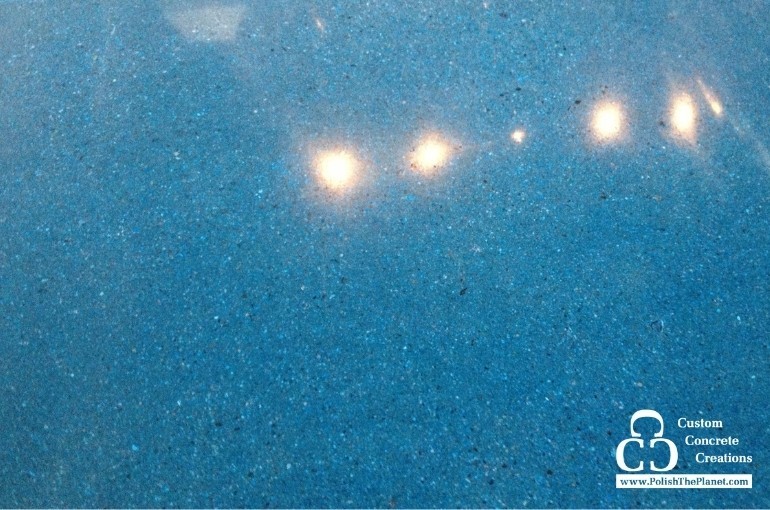 Concrete flooring is found in many commercial buildings across many different industries. Whether you own an auto repair company, grocery store, a restaurant and more, concrete flooring offers a variety of benefits. Over the years, concrete flooring has been perceived as "boring". And although some concrete floors are very bland and plain in design, decorative concrete isn't, and is becoming a very popular commercial flooring solution.
On top of the low maintenance and strong durability that concrete floors offer, decorative concrete can also add value to your business in other ways! At Custom Concrete Creations, we understand how beneficial this flooring material can be for commercial spaces. Below, we discuss how decorative concrete will add value to your business!
Great first impression
For customer facing companies that directly interact with customers within their store, the design of your commercial space is crucial for setting a good first impression. Every business should intend to create an inviting storefront and entry way for their customers. What better way to welcome your customers and guests than a beautiful concrete floor?
Decorative concrete allows you to customize your concrete creations. From stains to polishes and other coatings, you will be able to create an appealing first impression with your commercial flooring! You can also add your logo to your concrete floors, which your customers will definitely notice!
In-store experience
For retail stores and restaurants, customers come into your store looking for a good experience. And as many retailers compete with online shopping, they should try to give their customers the best experience they can get. Decorative concrete floors can give your space the uniqueness that customers are looking for. With so many colors and design options to choose from, you can transform your polished concrete floors into almost anything you can think of! Want your floors to look like they're made of marble? Decorative concrete can do that! Want to incorporate your brand colors into your floors? Decorative concrete can do that too! With decorative concrete floors, your design options are endless! You can certainly design the perfect floors to give your customers the best in-store experience!
It's functional
Decorative concrete floors are not only aesthetically pleasing, but also purposeful! What's better than a material that both looks and performs good? Warehouses and auto body shops can surely benefit from concrete flooring as it is a durable, easy to maintain material that allows for safe equipment operation. For restaurants and retail stores, decorative concrete is functional as well! By reducing maintenance and repair costs, the functionality of decorative concrete is sure to add value to your business!
Long-term investment
Lastly, what better way to add value to your business than making an investment that will last forever! By installing decorative concrete in your commercial space, you will not have to worry about another flooring solution for years! When properly maintained, decorative concrete provides long-lasting appeal and performance!
Concrete floors do not need to be boring! Decorative concrete floors like polished and stained concrete allow businesses to make a great first impression to their customers, give their customers the unique experience they are looking for, and last many years, all of which adds value to your business!

At Custom Concrete Creations, we can install a number of different concrete floors. From polished to stained, woodcrete to epoxy coatings, we are your go to concrete company! Visit our website to learn more about our services!