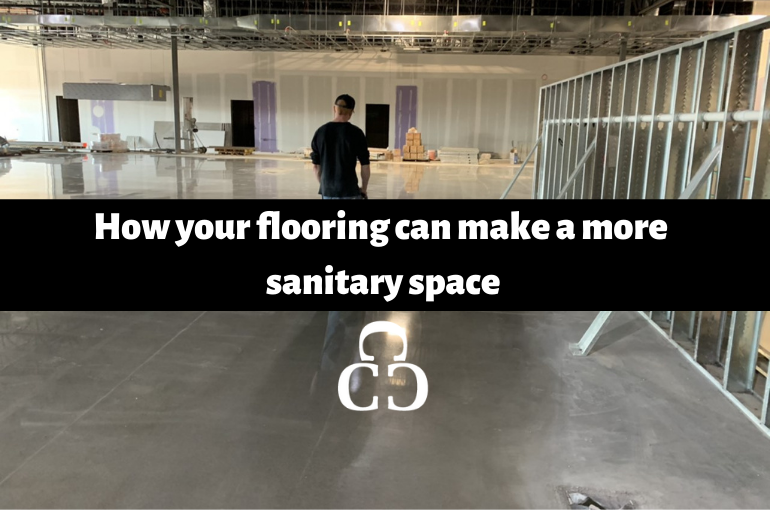 Making sure that your facility or building is properly cleaned and sanitized is important to keeping your employees and customers safe and healthy. Most business owners have a very strict cleaning routine or they hire professional cleaners to make sure that everything is properly cared for in order to keep their space clean and their people healthy.
Especially during the time of COVID-19, it is critical that all communal spaces are ultra clean and sanitized. Hospitals and doctors' offices are particularly important. You often see these places with linoleum or tiles, but choosing polished concrete floors could actually be a much better option.
When people choose polished concrete, it is usually because it is super durable. Polished concrete floors can withstand tons of wear and tear, which makes it a great option for places with heavy foot traffic. When you have a space like a hospital or a restaurant that will need to sanitize and clean up spills pretty often, durability is important.
It can also withstand a large amount of weight, which means heavy medical equipment is able to be wheeled back and forth with no problem. Restaurants can move around tables and chairs and can even drop things like pots and pans without having to worry about damaging the flooring.
The most important thing when it comes to these two locations is making sure that things are sanitary. In a restaurant setting, keeping things sanitary is so important in ensuring that food is made properly and customers don't get sick from a dirty environment.
Making sure things are sanitary in a hospital setting is obviously very important. When you are dealing with sick patients who are extra susceptible to germs and illness, you want to be sure that every little thing is taken care of so that they do not get more sick. Polished concrete floors are a great way to eliminate dust, germs and bacteria.
Why is it so sanitary?
The reason why polished concrete does such a good job of keeping spaces sanitary is because of the way that it is finished. Because the concrete is grinded down and then a sealant is placed on top, there are no pores, cracks or grout for dirt, germs or bacteria to sit. When cleaning the polished concrete, you do not have to worry about cleaning out any small spaces or cracks like you would in tile or linoleum. The finish on top of the concrete is seamless.
Something that is very common in restaurants due to heavy amounts of spilling and excess moisture is the growth of mold and mildew. This can be difficult to avoid when you have flooring that has cracks and rugs that will retain moisture. Polished concrete creates a surface that makes it virtually impossible for mold to grow. Because of the seamless surface, you will not have to worry about mold and mildew growing and making your employees or guests sick.
If you have a healthcare or restaurant space that you need to keep super sanitary, you should consider polished concrete. Not only is it super durable, easy to maintain and sanitary, but it looks great, too! Regardless of your style, we can find a stain or finish that will perfectly compliment your space. Contact us today to get started on your next polished concrete project!