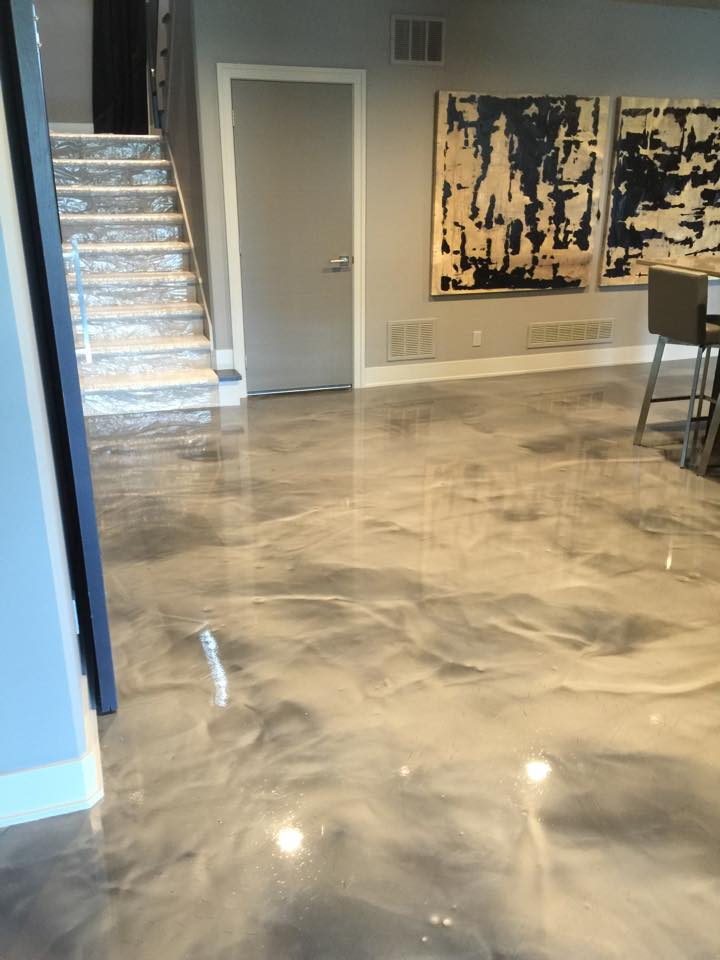 When building a new home, it can be easy to put the basement planning on the back burner. Often basements aren't finished until some time after the family has moved in. The truth is that the basement can be a great family or entertaining space! Planning ahead is key to a functional and well designed basement, even if you don't plan on finishing it right away. Below we will discuss some ideas that you should talk to you home builder about to guarantee that you will get the most out of your new home, either right away or in the future.
The entrance- It is important to carefully choose where the entrance to the basement will be located. Often times the stairs to the basement are in, or adjacent to, the kitchen, when this happens the stairs often come down into the middle of the basement, which reduces usable basement space. How the basement is going to be used is important to consider when choosing the position for the stairway. Having the stairway off the living area or main entrance allows for guests to easily access the basement if you plan on using it for entertaining. A stairway positioned along a wall creates maximum usable basement space.
Stairway design- Basement stairways don't have to be boring, they can be as esthetically pleasing as the stairway of a multi level home. Using wrought iron or hardwoods with decorative turnings and posts can really make a statement for the space. You can also add appeal and interest by finishing the basement stairway walls like the above grade walls.
Windows- Windows really make a difference in a basement. Natural light creates a warm and inviting gathering space. Sunlight also creates a more natural look. If possible add the same size window wells as the upper level of the house.
Lighting- Variations of lighting can highlight desired areas of your basement space. Recessed or track ceiling lights are great for highlighting collections and built in lighting in the stairway adds a nice touch as well.
Electrical- It is important to be strategic when planning where to place electrical outlets and light switches in your basement. You should also consider where the entrance to the utility room will be and where the HVAC ductwork will be. Main electrical utilities like electrical, water, and main sewer lines should be grouped together in one area in the basement. Generally the utility room is left unfinished and can make a great storage area.
Ceilings- Out with the old and in with the new. Today it is more common to build homes to have basement ceilings at 9 or 10 foot ceilings. This helps open the space up and doesn't make it feel like a basement.
Fireplace- Adding a fireplace to the basement creates a homey and inviting atmosphere. It also serves as a gathering place and a focal point in the room, and is esthetically pleasing. It's a good idea to install a fireplace during the construction phase, even if you're not planning on finishing the basement right away. This will also raise the resale value in the future if you plan to sell your home.
Walk-out- Walk out basements are sought after today. The build would have to happen on inclined ground, but having a walk out basement adds a whole other level of options and convenience for social gatherings when using the basement as a entertaining space.
Waterproof the basement- This is a very important component to basement planning. Regardless what you plan to do with your basement, make sure that it is waterproofed. This can be done by hiring a contractor to come in and install a waterproofing membrane and a good quality insulating and draining foundation board. (For information on waterproofing basements click here.)
Heating elements- Consider having floor heating elements installed during the build. This will allow you to remain comfortable in your basement living space and is ideal to use with finished concrete floors.
Floors- Speaking of concrete flooring. Basements are a wonderful space to have finished concrete floors. You can customize your concrete floors to however you'd like! Any color, texture, stain, etc. The options are truly endless! (Check out our residential services here.)
Remember, planning ahead will save you lots of hassle later.
There are so many creative and custom options for finishing concrete, but first and foremost important is the concrete itself. At Custom Concrete Creations we have state of the art equipment and a properly trained team with years of experience. Custom Concrete Creations is a premier contractor serving the Omaha area as well at the Midwest. Give us a call or send us an email for your custom concrete finishing needs today!