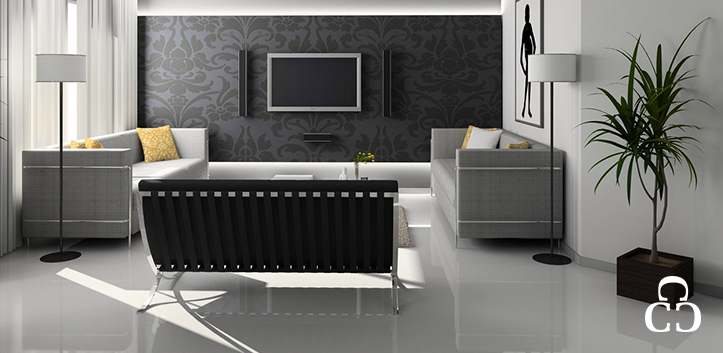 Impact of polished concrete floors on home value
When looking for a new home, you should always be very particular about the flooring. The flooring should be strong and durable enough to resist all climates, let that be natural or artificial.
Concrete floors can be a long-lasting beneficial flooring advantage.
Positive characteristics of concrete floors
Concrete floors are versatile. You can always change the style and texture of the concrete, according to the situation. It can act as both a sealer, as well as a protector from stains. If you don't opt for "wet looks", concrete can always be sealed. Customers can also go for a silicon-based penetrating sealer; and choose from a marble or wood-like texture for the concrete.
Concrete floors are cost effective. If the house is old and the flooring is concrete based, you don't need to change the floor while renovating it; customers can just go with a polish. Polishing a pre-installed concrete floor can last a long time, and make the floor shine bright.
Concrete floors are durable. It's not susceptible to scratching from sharp objects. It is very tough and resilient. Polishing the concrete floors only strengthens them.
Concrete floors aren't high maintenance. However, they should be sealed or waxed every three to nine months, depending on the level of traffic.This maintains the protective layer over its surface. Other than that, you can use a neutral cleaning agent to mop the floor periodically.
What is a polished concrete floor?
Generally, polished concrete is treated with a specific concrete densifier which fills the pores contributing to smooth aesthetics. Grinding tools are then used to get the much-wanted luster, and a light reflective effect. It is up to the customer to choose whether they want a more exposed concrete or a shinier polish.
Benefits of polished concrete floor:
You won't need to polish the concrete floor because they are strong, lustrous, and smooth. It is aesthetically pleasing and gentle.
Concrete floors don't need much extra maintenance, and is very cost-effective. They don't even require any hazardous chemicals. An excellent option for environmentally-friendly (consumers/customers).
Options and Styles of concrete:
There are some popular choices to consider while choosing the concrete floors
If you are a cost-effective customer, there is a basic one-pattern design.
If you are opting for a step-up design-wise, you can go for cuts and patterns.
The use of multiple dyes, along with scoring saw cuts and airbrushing, can create a stunning look that livens up your entire room.
Your floors can become the focal point of your home through the use of stencils, divider strips and decorative embeds while also creating a one-of-a-kind look.
Custom Concrete Creations is chosen to help facilitate projects because we are the preferred custom concrete floor company, not only in Omaha, but for the greater Midwest region. No project is too big or too small for our team of seasoned experts who use state-of-the-art equipment on each and every project. We help you achieve the look of your dreams and do not consider the job done until you are happy with the results. Give us a call or contact us for your custom concrete needs today!