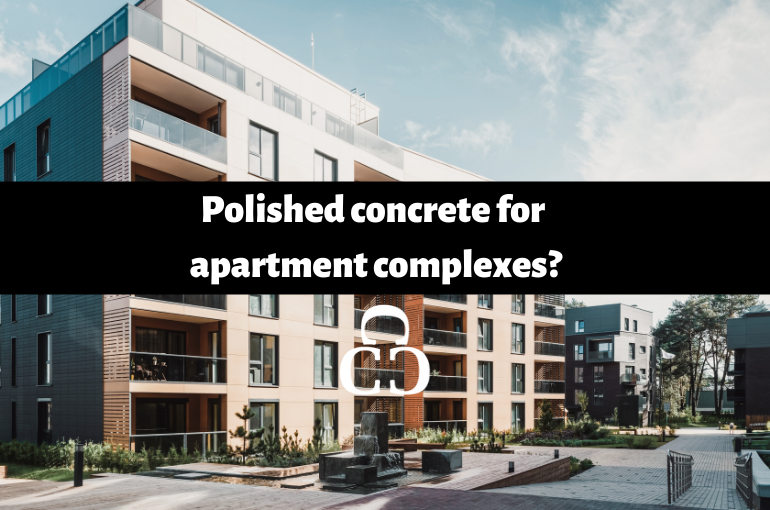 Apartment complexes have a lot of needs when it comes to flooring. There is a lot of heavy foot traffic in an apartment complex because people are walking in and out of their homes, plus moving furniture and other heavy items in and out. Owners of complexes will also typically want their environment to be well decorated and welcoming.
Those who are living in an apartment complex have to accept the lobby and hallways as part of their home. They have to walk through it every day in order to get to their space. Their guests will see it first and most of the time they want it to be a nice and well-kept environment.
When you have a space like this that has specific needs, you will likely do a lot of research to determine what your best choice is when it comes to concrete companies Omaha. Many complexes go with a cheap carpet because it looks decent and can be replaced pretty often without spending a ton of money, but the problem is that carpet, especially a cheap one, can get run down very easily. When you are walking on it daily, and there are people moving in and out using equipment like dollies, the carpet can become worn down, torn or stained easily.
Instead of opting for something cheaper that you will have to replace frequently, go with something that may be a bit more expensive, but has the durability to last for many years. Your best option for an apartment building is polished concrete.
Where to install them
Hallways are one of the best places you can install polished concrete because it will stand up to the heavy, everyday foot traffic. It will be durable enough to withstand people moving heavy furniture and equipment in and out. Plus, it will not be damaged by heavy shoes, high heels or animal claws.
Another great place to install polished concrete in this environment is any patios or community spaces. If you have an outdoor space that people can go to like a rooftop or patio area, this can be a great place to add in polished concrete. Many apartment complexes will have community places like party rooms or a game room. Polished concrete is the perfect choice because, again, it is durable, but it is also very easy to clean in case there are any spills.
You can even install polished concrete in the actual apartments. Though you may not want it throughout the entire living area, putting it in the entryway is a great way to ensure your tenants have easy cleanup when there is rain, snow or salt on their shoes. Be sure that if you do install it in the entryways, that you repolish it once every two to three years to ensure that the coating is still good and protective to the concrete.
Somewhere that polished concrete is not recommended is around pools. Though it is a no-slip surface, things like sunscreen and tanning oil can make it incredibly slick, which can be dangerous. Polished concrete can also become very hot in the sun, which also poses another safety risk. Lastly, because of differing pH levels (polished concrete is neutral and pool water is not), the pool water can change the color of your polished concrete.
If you own an apartment building and are looking for concrete companies Omaha has that can install beautiful polished concrete spaces for you, contact Custom Concrete Creations today! We are one of the best concrete companies Omaha can offer for beautiful polished concrete!