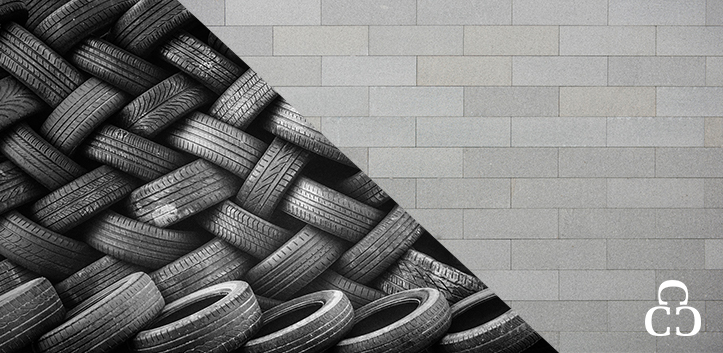 Everywhere you look, you will notice that concrete is being used everywhere around you! Concrete has become one of the most popular building materials in the world. It's the second most consumed substance around the globe only beaten by water. In just one year there are ten billions of tons of concrete produced! This concrete is being used to build roads, homes and custom concrete floors.
The high demand of the concrete is revolutionizing the way it's used, how it's made and produced. Companies are looking for technology advancements that will improve the performance of custom concrete creations we know today. They want concrete that will withstand larger amounts of weight without cracking. Also, They want greener productions of concrete that will benefit consumers and the environment.
New emerging trends in concrete are the following:
Stronger concrete.
Concrete is used as one of the main building materials when creating road, building and custom concrete creations. It's critically important that concrete can withstand the pressure so it won't break. Scientists for centuries have been trying to create concrete that will stand pressures of 11,000 pounds. Technology has advanced so much that high-strength concrete can now withstand 19,000 pounds.
High-strength concrete can withstand a lot more pressure than standard concrete. There is no other difference between the two other than the pressure. Both of these concretes are produced with the same basic ingredients. The American Concrete Institute distinguishes high-performance concrete as any concrete that can withstand compressive pressure over 6,000 pounds.
If you thought concrete couldn't get any stronger than high-strength concrete, you thought wrong. Ultra-performance concrete or also known as reactive powder concrete (RPC), is a type of the concrete that has a compressive strength of 17,000 per square inch.
Recycled Tire Rubber in Concrete
Another problem was how to create concrete even more eco-friendly. One option that scientists took advantage of was the use of rubber tires. Since rubber is not biodegradable it's harmful to just leave rubber out in the environment. Now this rubber is employed in cement base concrete for construction purposes, this increases the strength of concrete and promotes the reuse principle. This solution not only helps create strong concrete but also keep the planet living longer.
Concrete has been widely used in various construction structures. An increase in tension can cause the concrete to break. There has been a huge demand to monitor concrete structures cracking and preventing them from propagating further. These efforts are important for timely repair, safety and long-term durability of critical structures. Various sensors are attached to structures to evaluate and carry out nondestructive testing.
Smart concrete was developed by Dr. Deborah D.L. Chung from the State University of New York. Smart concrete contains carbon fiber as much as 0.2% to 0.5% of volume to increase its sense ability to strain or stress while still has good mechanical properties.
Smart concrete has the ability to detect strains and stresses in terms of electrical resistance. The strain is detected through measurement of the electrical resistance. So, the smart concrete has the ability to sense tiny structural flaws before they become significant, which could be used in monitoring the internal condition of structures and following an earthquake.
All these innovations are helping concrete become stronger, greener and smarter. The improvements will help create safer road and buildings. Plus all those custom concrete creations will be lasting longer!
__________________
Custom Concrete Creations is chosen to help facilitate projects because we are the preferred custom concrete floor company, not only in Omaha, but for the greater Midwest region. No project is too big or too small for our team of seasoned experts who use state-of-the-art equipment on each and every project. We help you achieve the look of your dreams and do not consider the job done until you are happy with the results. So give us a call or contact us for your custom concrete needs today!