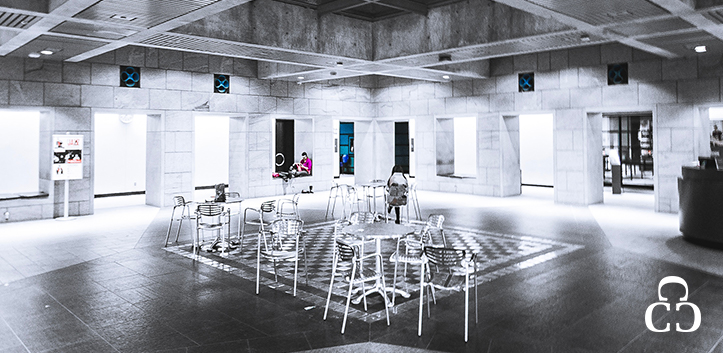 New technology and futuristic ideas are contributing to trends in concrete installation, production and design – we're seeing more advancements than ever before. These new solutions will help the industry immensely in many ways, including faster completion of projects, better environmental protection and a vast array of new design options being released to the market.
Custom Concrete can help you keep up on these trends and stay in the loop!
Insulation like never before
An important skill for concrete installation professionals to master is their ability to create a concrete wall at any time of the year, regardless of outdoor weather conditions. Many designers are turning to concrete walls for modern home layouts and floor plans. One type of technique used to create a functioning, lasting product is thermal insulation material that allows for a properly-regulated indoor temperature. The traditional fiberglass or foam can be added within the walls before the concrete is installed. After the installation and curing process is complete, the foam is removed, leaving it totally insulated. This way, the concrete is protected from extreme temperatures which could cause shrinkage/expansion and, ultimately, cracking.
Concrete made from recycled materials
Another innovation the concrete industry is currently embracing is the use of recycled materials to create cement mixtures. Not only are these new methods environmentally-friendly, many are also more cost-effective options than even traditional concrete. Carrots and beets are used in one variety while coal waste makes up another. Choices like these could eventually become mainstream and also gives buyers a "green" choice to make. As a real-world example, alternative concrete was used to create the One World Trade Center building in the state of New York.
Hemp-based concrete
Concrete made from hemp-based products can be extremely useful for certain projects. This particular type of concrete is lightweight and has many obvious benefits, such as improved breathability and insulation. Some refer to it as "hempcrete." Hempcrete is a biocomposite that utilizes the inner core of the hemp plant mixed with lime (like traditional cement). The hemp core, otherwise known as the "shiv," has a high silica content that allows it to bind well with lime to create an incredibly strong and versatile product.
Light-transmitting concrete
One benefit of polished concrete in all forms is increased lighting efficiency due to reflection. You can save money on energy costs by utilizing concrete to reflect natural light and create a warmer and brighter room. This is only one of the attractive architectural concrete properties that allow designers to create a space unlike any other. New, high-tech light transmitting concrete comes with thousands of optical fiber strands to give it a uniquely bright capability. Eventually, this kind of concrete installation could be perfect for hard-to-reach places in need of light, such as hallways, subway stations and even closets.
* * * * *
Custom Concrete Creations is chosen to help facilitate projects because we are the preferred custom concrete floor company, not only in Omaha, but for the greater Midwest region. No project is too big or too small for our team of seasoned experts who use state-of-the-art equipment on each and every project. We help you achieve the look of your dreams and do not consider the job done until you are happy with the results. So give us a call or contact us for your custom concrete needs today!