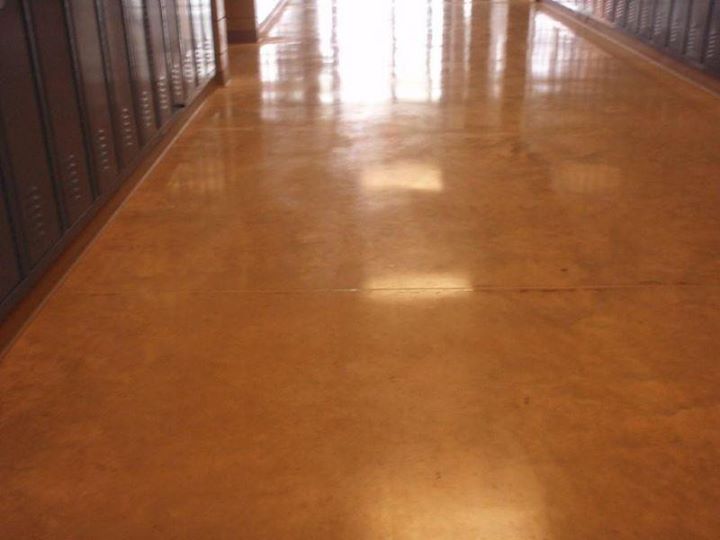 Sealers can be frustrating to figure out, especially when doing decorative concrete work. There is a great number of different types of sealing products available which can make it very difficult to know what's right for the job. Typically you will find that sealers look, smell, and have a similar consistency right out of the container, but there are actually a lot of differences between the different types. Here we will briefly review the different types of sealers used on decorative concrete. They each serve a different purpose and have different application procedures.
Cures
Cures slow down the initial hydration process of concrete to strengthen the concrete and reduce the chance that the concrete will shrink which leads to cracking. However, the intended purpose is not to provide protection and durability long term. Cures are applied to concrete as soon as it is dry enough to walk on, they can also be tinted in color to match different colored concrete.
Sealers
Sealers enhance colors and provide long term protection. Sealers, however, should not be applied until the concrete has cured completely which is recommended to be at least 28 days. Though, many contractors will apply them only 7-14 days after the concrete was poured.
Cure and Seals
Just as it sounds, this is a combination of the two, which combines the benefits of both. The initial hydration is slowed down to strengthen the product as well as minimize shrinking to reduce cracking. The cure and seal combination can be applied as soon as the concrete can be walked on and they provide mid-term protection from about six to twelve months.
Coatings
Coatings enhance color, resist against chemicals, and provide long term protection. They should be applied after the concrete has fully cured which is the recommended minimum of 28 days. The surface may also need to be prepared in a certain way before applied to the concrete to allow for proper adhesion.
It is important to know that sealers, cures, and cure and sealers are breathable and have a dry film thickness of about one millimeter. Coatings are thicker at about two to three millimeters and are not typically breathable. While there are a lot of options available and various chemistries of products, typically problems seen between all of the products deal with application issues and environmental impact.
There are so many creative and custom options for finishing concrete, but first and foremost important is the concrete itself. At Custom Concrete Creations we have state of the art equipment and a properly trained team with years of experience. Custom Concrete Creations is a premier contractor serving the Omaha area as well at the Midwest. Give us a call or send us an email for your custom concrete finishing needs today!