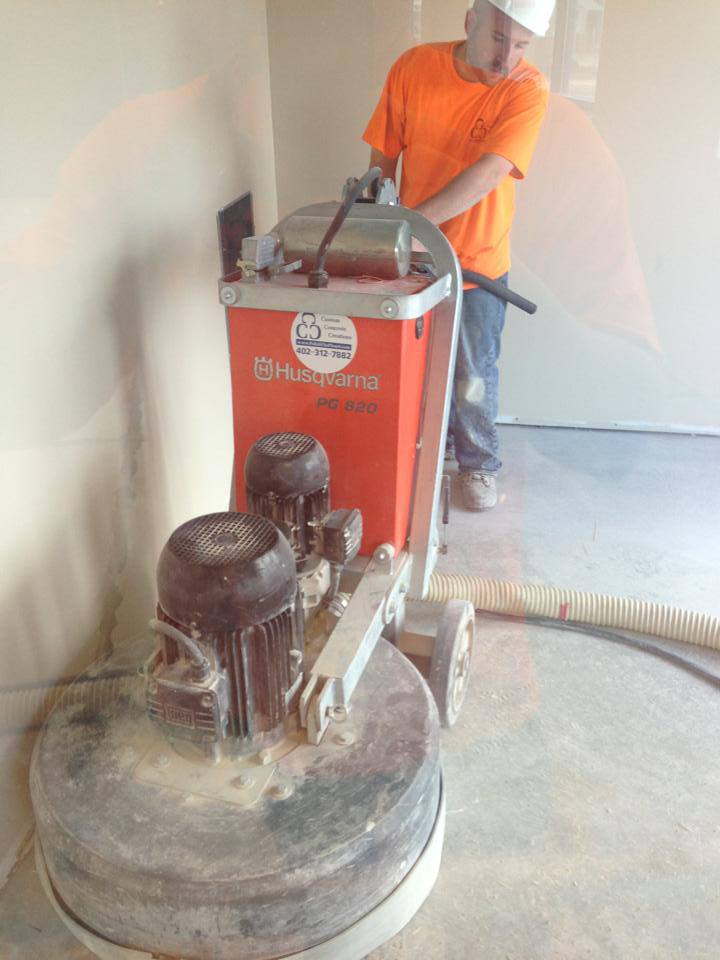 One of the most important things when applying an overlay to concrete is to ensure that the surface is properly prepared. Existing concrete has to be clean and solid for the overlay to adhere to appropriately. This is why the most common reason for overlay failure and delamination is due to proper prepping procedures being overlooked or not completing the job thoroughly. Today we'll go over a very simple overview for surface preparation for resurfacing concrete.
First, we'll review the basic steps:
The concrete needs to be cleaned thoroughly to remove any debris, such as oil, dirt, or grease, that could prevent the overly from adhering to the concrete surface. It is also important to ensure that any paint, sealers, or coatings that may be on the surface are stripped.
If there is any unsound or loose concrete, such as scaling, delamination, or minor spalling, then it needs to be removed all the way down to solid concrete.
Another important step is to fill any visible cracks to make sure that they don't mirror through the overlay. Usually, cracks that require repair are equivalent to or wider than the width of a credit card. (Click here for more information on crack repair.)
Roughening or profiling the surface of the concrete surface also helps improve the adherence of the overlay.
Using a grinder or a shot blaster to mechanically abrade the concrete is an effective way to prep concrete for resurfacing. This equipment is an effective way to remove unsound and contaminated concrete. It also creates a roughened surface which is ideal for the overlay to adhere to. (Click here for surface prep procedures and equipment.)
As stated before, this is just a very simplified overview of the process of preparing a concrete surface for an overlay application. The process will also vary depending on the age and condition of the concrete, as well as the manufacturers guidelines for surface preparation. We suggest letting professionals complete overlays as they will be able to properly assess the condition of the existing concrete to be able to determine what needs to be done to ensure the overlay bonds properly and is done correctly.
There are so many creative and custom options for finishing concrete, but first and foremost important is the concrete itself. At Custom Concrete Creations we have state of the art equipment and a properly trained team with years of experience. Custom Concrete Creations is a premier contractor serving the Omaha area as well at the Midwest. Give us a call or send us an email for your custom concrete finishing needs today!