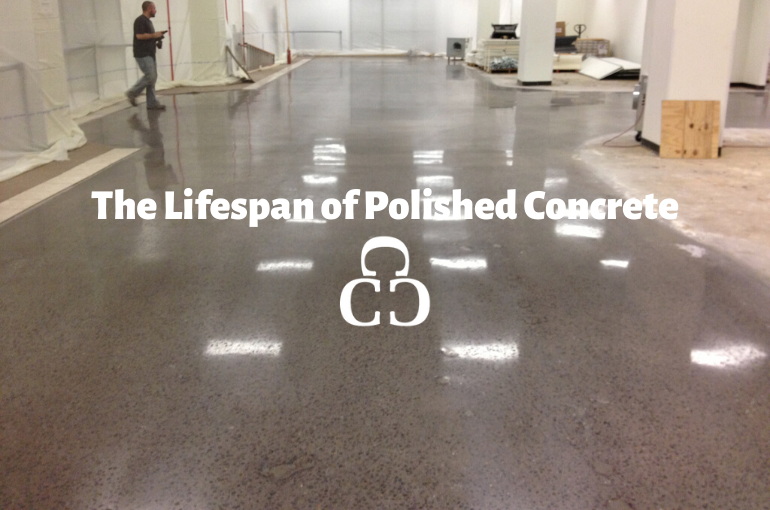 Nowadays, many businesses are looking for ways in which they can become more sustainable. Looking for ways in which they can save money in the long-term. When thinking about this, the floors in a business often get overlooked.
When looking for more sustainability in your business, installing polished concrete floors is a great option. Polished concrete floors are durable, easy to maintain and when taken care of properly, can last many years! But how long exactly?
At Custom Concrete Creations, we offer a variety of concrete flooring services. From polished concrete to woodcrete and even epoxy coating floors, our team will work hard to help you find the right flooring solution for your space.
Below, we discuss the lifespan of polished concrete floors and how to keep them looking great for many years!
Life Expectancy
These floors normally remain in service for at least 20 years. They can potentially last far longer with adequate upkeep, especially if they're in favorable locations and have been installed correctly. Unlike some competing options, concrete won't peel or rot. It usually doesn't demand as much maintenance as other flooring materials like wood.
Cracking
This type of floor has the potential to crack and may need replacement if it develops numerous cracks over time. Foundation problems, local weather conditions and poor installation methods can sometimes promote cracking. Unfortunately, building owners can't always prevent situations that shorten a floor's lifespan. Like any material, polished concrete may suffer sudden damage as well. When this occurs, hiring a flooring specialist to get your floors repaired is the best way to help them last longer.
Maintenance
Polished concrete is one of the easiest flooring solutions to take care of, but it isn't maintenance-free. Owners must clean it using appropriate equipment and supplies. It's also important to avoid spilling harsh chemicals on the surface. Be sure to quickly patch any cracks that appear. Don't allow water to enter cracks and freeze; this process may inflict additional damage.
Applying Sealants
When installing concrete flooring, sealing is essential. Sealing your concrete floors will preserve the appearance of its surface by preventing stains and other blemishes. This will also make cleaning and maintenance easier as well! Sealing provides these benefits by making the surface less porous. Remember to read the sealant's instructions thoroughly. To achieve the best results, you may need to re-seal a polished concrete floor regularly, every one to three years.
Although polished concrete floors can last up to and longer than 20 years, this is only the case when the floors are properly taken care of. Regular cleaning, maintenance and getting damages fixed right away are the best ways to prolong the life of your concrete floors, and ultimately keep them looking great for many years!

At Custom Concrete Creations, we are your concrete flooring specialists. If you have any questions regarding our concrete creations and services, do not hesitate to give us a call!