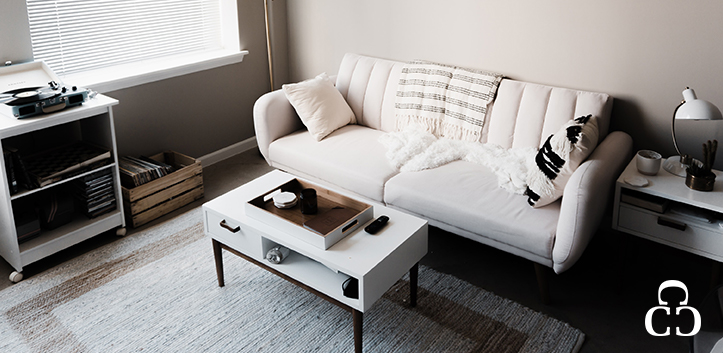 Make your home the one number place people want to gather around during this winter season. If you happen to have concrete floors throughout your home it could give you the upper hand. Concrete floors are easy to maintain and decorate during the winter. Creating warmth in a room with concrete floors can be as simple as adding a rug or more lighting.
Don't compromise to having a cold home this winter. Let your creativity shine when it comes to making your home feel cosy. Take advantage of textures and lights to make floors feel warm. This holiday season try these five adjustments to make your concrete floors cozy for the holidays.
One way to combat cold toes is by installing radiant heat flooring. Concrete floors are the best option for the radiant heating because concrete is a good conductor of heat. Concrete will retain the warmth without damaging the floors. It can be added to any room from living rooms to bathrooms. You will never have to worry about getting cold feet.
Radiant floor heating uses tubes that circulate electrical heating or hot water underneath the concrete floors. The tubes heat up the concrete floors to keep them warm. Not only does radiant heat floors warm up your floors, they will also reduce your energy bills. If you already have existing concrete floors, you can still have heated floors with ultra-thin electric heating mats.
If you have existing concrete floors, you can cozy them up for the winter with a simple area rug. You can add a splash of festive prints and textures to your floors. The best thing about rugs is your can store them away after the holidays and let your floors shine after the winter. Plus they will protect your concrete floors from staining with the holiday drinks and foods.
Have you ever gone and browsed through a home magazine during the holiday season and noticed a theme in living rooms? There is a blanket in about every living room! Adding a throw blanket onto your couch will instantly warm up the whole room. Just like rugs you can experiment with different patterns and colors for the holidays.
No one feels welcomed coming into a dark living area. Allowing more natural light during the winter will instantly warm up a space. We recommend opening the blinds during the day. If you lack natural sunlight you will want to add more lighting sources like lamps.
Since the holidays are the big thing during the winter there is no shame in adding some decorative lights here and there. In fact it's an easy and inexpensive way to creating warmth in a room especially in a room with concrete floors. There are different options to make them look effortless and natural.
This holiday season make your home the number one place your family wants to gather by following your easy tips. Show off concrete floor the functionality and how easy it is creating warmth in a room.
_______________

Custom Concrete Creations is chosen to help facilitate projects because we are the preferred custom concrete floor company, not only in Omaha, but for the greater Midwest region. No project is too big or too small for our team of seasoned experts who use state-of-the-art equipment on each and every project. We help you achieve the look of your dreams and do not consider the job done until you are happy with the results. So give us a call or contact us for your custom concrete needs today!