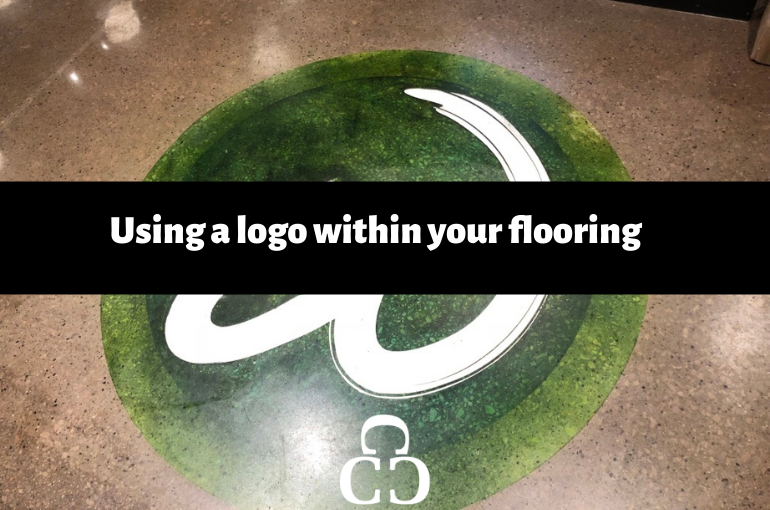 A huge reason that a lot of business owners choose to go with polished concrete for their commercial space is because it is unique. Polished concrete is becoming more popular, but there are so many different options to choose from that you can find an aesthetic that will perfectly match your existing space.
Of course, you can choose just plain, polished concrete. Though it may sound boring, it is quite beautiful and can give your space a modern and industrial feel that many business owners quite like. If you are looking for something more exciting, you can also choose from many different stains.
Choose a stain
Choosing a stain for your polished concrete can be a fun process for many owners because there are many colors to choose from and you need to find one to compliment your current color scheme. Choose a flooring color that will make the space stand out without overwhelming your guests!
Polished concrete is a great choice for your commercial space because it is incredibly durable. It can stand up to consistent foot traffic, heavy wear and tear and can bear the weight of heavy machinery or equipment, which makes it the perfect choice for warehouses, restaurants, grocery stores and other spaces that will need a durable flooring option.
Add a custom concrete logo
One way to make sure that your flooring space is unique and tailored to your business is by adding in a custom concrete logo. This means that we can insert your logo right into the flooring of your business! This looks professional and customized to your space. It is a great branding tool for your business and can help your business stand out!
There are a few different ways that you can incorporate your logo into your company flooring. The most common way is to etch it into your concrete floors. A sandblasting machine is used to engrave your logo into your concrete. A great way to make this logo stand out is by staining your concrete, then etching after. This will leave your logo without color, making it stand out. Another way to make it stand out is to not stain your concrete before, then stain the custom concrete logo afterward.
Utilize custom stencil
A second way to add a logo to your polished concrete floors is to use a stencil. The benefit of using a stencil is that it can be as colorful as you want it to be! This is a great option for those businesses that have an intricate or colorful logo that may be difficult to replicate with the sandblaster.
This method is fairly easy and doesn't take much time at all. Once your polished concrete has received its coating, the stencil will be applied, usually using an adhesive. It will then be followed up with a clear coat. This is probably the easiest way to incorporate your custom concrete logo and you can make it as intricate and colorful as you want, which can make it very unique.
Check out the process of adding in a logo with this video! (https://www.youtube.com/watch?v=lOQfW3ZqitM)
Let Custom Concrete Creations help!
If you need some help with your existing concrete floors or you want to start a brand new concrete project, give us a call today! At Custom Concrete Creations, we handle the project from start to finish. This includes removing old flooring, all of the prep, working all the way through the last polish. Let us know how we can help you to make your space more beautiful!