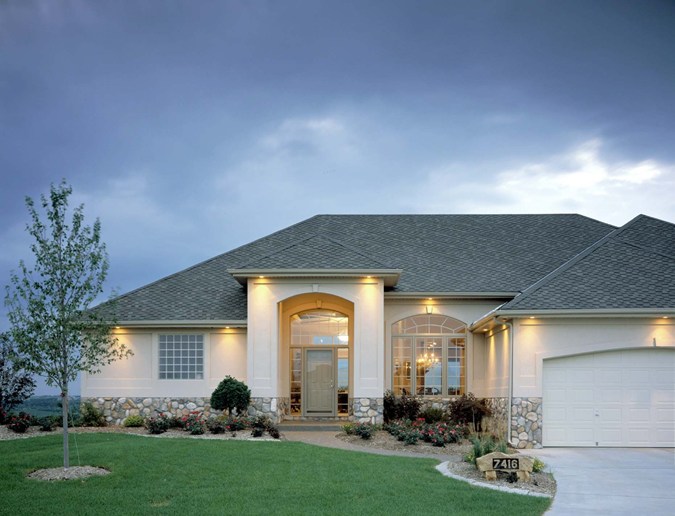 Fox Blocks
As we have mentioned countless times before, concrete is pretty amazing. Homes are even being built using concrete for more than just the foundation. Using concrete and insulated concrete forms for building homes can increase your safety and comfort, reduce heating and cooling costs, and even help with preservation of the environment. Along with the durability of concrete in home construction, there are many cost saving features. Concrete homes can be built to look just like wood framed homes using insulated concrete forms, but include various benefits that lack with wood framed homes.
If 'your home is your castle' then why shouldn't it be built like one…. Literally. Your home can be built to withstand severe weather without losing the flexibility of design and comfort you get with a traditionally built home. It is actually becoming a popular choice to use concrete to build homes for benefits from reducing heating and cooling bills to extra protection from severe storms such as hurricanes.
Rather than using wood framing to erect their walls, homeowners are using concrete building systems to build the exterior structural walls. From 2004 to 2005 concrete home builds increased by 16.3% accounting for almost 18% of all newly built single family detached homes. According to the Portland Cement Association and the National Association of Home Builders, in 2005, one in every six new home builds are made of concrete. With ten years having passed since this report it's likely that the number is much greater now.
Traditional concrete wall systems like concrete masonry and concrete cast on site using removable forms are both still widely used. What's even more popular today are insulated concrete forms also known as ICF's to build the foundation and above grade walls. This is done pretty simply by using stay in place plastic foam forms that are easy to erect, they are filled with concrete and steel reinforcements to make a very well insulated, quiet, airtight, and wind resistant thermal structures. The great thing is that ICF walls can be covered with almost any interior and exterior finishes. This allows you to customize your style to your desire whether is be Victorian or contemporary.
While one might picture a concrete home as easy to spot it's actually very likely that there is at least one concrete home in your neighborhood. The concrete walls are hidden beneath decorative finishes like brick, stucco, or siding, so you won't even know it's there. While a lot of concrete homes have been custom built in the past, more and more home builders are constructing entire subdivisions out of concrete. You will especially see more concrete homes in areas that severe weather is more common, like even here in Omaha where tornados are a threat. Concrete homes are a good idea to us! ...then you just have to put in the totally awesome, insanely durable, and conveniently low maintenance concrete floors and then you have the perfect setup for a extra amazing and secure home. (Click here for photos of concrete homes.)
There are so many creative and custom options for finishing concrete, but first and foremost important is the concrete itself. At Custom Concrete Creations we have state of the art equipment and a properly trained team with years of experience. Custom Concrete Creations is a premier contractor serving the Omaha area as well at the Midwest. Give us a call or send us an email for your custom concrete finishing needs today!