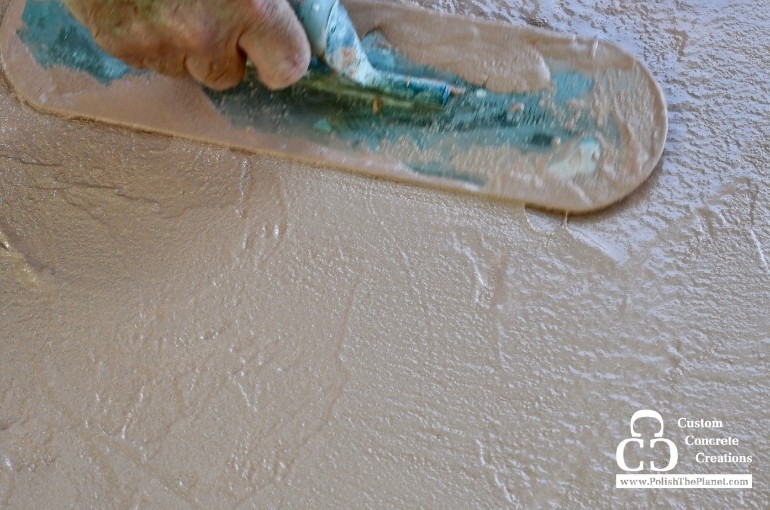 If you are wanting to improve the design of your concrete flooring, there are many options available! One option is removing the existing concrete floors and installing polished concrete. Another option is adding stained concrete to your space. However, if you do not want to completely remove and simply just add to your existing concrete, concrete overlays are your best option!
A concrete overlay is a way to add a sense of design and decor to your existing concrete floors. An overlay is a thin layer that is applied over the surface of your existing concrete, primarily used to give your floors a new look. However, there are a few things you need to know before adding an overlay to your concrete floors.
At Custom Concrete Creations, we specialize in concrete overlay Omaha businesses can trust. Our services are unmatched throughout the Midwest. Below, we dive deeper into what a concrete overlay is and how your commercial building can benefit from it!
What is a concrete overlay?
Like previously stated, a concrete overlay is a layer of cement or polymer based mix. This layer can be as thin or thick as you would like it to be, and is added directly over the surface of your existing concrete. Overlays are used to restore concrete to like-new conditions, as well as add a new color, texture or design.
Traditionally, concrete overlays have been primarily cement based, however, nowadays it is more common to use a polymer based mix. Also, to meet the demand for aesthetically pleasing floors, many contractors have begun installing polished overlays.
Benefits of a concrete overlay
While concrete overlays will help you create a beautifully designed floor, aesthetics are not the only benefit! Here are some benefits of adding a concrete overlay to your floor!
Durability
A concrete overlay will provide you with a strong and durable surface that can handle dayto-day working operations. An overlay will also be resistant to stains and scratching, making it a top choice for restaurants and buildings that see many "spills".
Low maintenance
Another benefit of concrete overlays is that they are really low maintenance. You do not have to put in hours of work to make sure your floors continue to look good. All that is really needed is regularly sweeping and mopping, as well as a surface seal or wax, and your floors will look great for many years!
The look beautiful
Lastly, concrete overlays just look beautiful. Whether you decide to go with a stained, dyed or polished concrete overlay, you will not be disappointed. There is a huge variety of colors, patterns and finishes that you can choose from, so your concrete overlay Omaha design will match whatever style you have in mind!
Although concrete overlays are just a layer above your concrete's surface, it is still a difficult job that you should hire a professional to install! When hiring a concrete overlay Omaha company, they will assess your existing floors, make needed repairs and ensure your overlay gets installed properly.

Concrete overlays are a great way to add color and texture to your concrete floors without having to replace your entire flooring! At Custom Concrete Creations, we specialize in polished concrete overlays, and are happy to help with your next project. Give us a call today to learn more about our concrete flooring services!