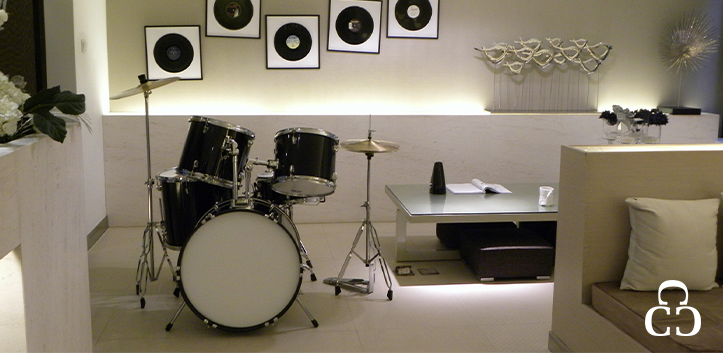 Homeowners want the best for their homes: the best kitchen, furniture and renovated basements. Flooring is no exception. Homeowners need the best flooring, especially for the basements. They need flooring that will last them for years to come and protect their basement in case of an accident.
Basements are built right on top of the earth's ground. Without the correct type of flooring, basements can build up moisture and humidity. They need to have floors that will stop moisture from occurring. Moisture in basements can lead to problems such as foundation cracks, mold and mildew can also form. The smartest flooring solution for basements is installing custom concrete floors.
Concrete floors fight against humidity and moisture.
If you've ever been in a basement, you will notice that there is a lot more moisture and humidity than the upper levels of a house. Humidity and moisture occur more in basements because it tends to be heavy and sticks to the lowest surface of the house. Basements require flooring options that don't encourage the formation of moisture.
One of the major reasons homeowners should avoid moisture is because it can affect your health. With constant moisture, mold and mildew can start to grow and spread. The mildew and mold can affect your families health causing breathing problems. It's advised to avoid using hardwood floors in basements and use concrete floors instead.
A concrete floor is the perfect solution. They can be sealed with an epoxy finish to avoid any build up. The other sealing options are acid stains that will give your concrete floors a stronger and longer finish.
Concrete floors are a warm option.
Many people tend to assume that custom concrete floors are the coldest floors. That's merely a myth. Concrete floors don't have to be cool thanks to radiant floor heating. If you're looking to use your basement for entertainment space, it's smart to install underfloor heating.
Radiant floor heating system spreads the heat across the surface of the floors. There are two types of systems: electric radiant and hot water radiant floors. Both options will are easy to install and control with thermostats.
Concrete is the ideal flooring material to use for radiant floors. It's a natural carrier of radiant heat. It absorbs the warmth and the radiates the heat on the surface. The whole basement will stay warmer and keep moisture from building up.
Concrete floors are less expensive.
Renovating a whole basement can be quite expensive. The homeowner needs a flooring solution that will not burn their wallet. Custom concrete floors offer all the benefits for half the cost. The great thing about concrete is that it's installed to last.
Once concrete floors are installed, they will last as long as the house. If there happens to be a flood or water gets into your basement, concrete floors will be the most resistant to damage.
If you're in need of custom concrete floors to be installed in your basement, contact us. At Custom Concrete Creations, we have the equipment and experience to create one of a kind concrete floors for your basement.
________
Custom Concrete Creations is chosen to help facilitate projects because we are the preferred custom concrete floor company, not only in Omaha, but for the greater Midwest region. No project is too big or too small for our team of seasoned experts who use state-of-the-art equipment on each and every project. We help you achieve the look of your dreams and do not consider the job done until you are happy with the results. So give us a call or contact us for your custom concrete needs today!