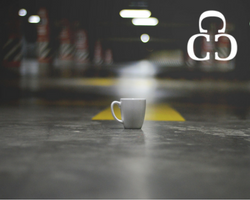 In a time not too long ago, garage floors were all the same. They were used for storage, parked cars, and other things during every season. Most were simple gray concrete or plain dirt floors. Today, however, the options have broadened and expanded drastically making them a prominent design in many people's homes. They are now used for things like showrooms, organized shops, and statement pieces. Many homeowners pay close attention to their garage floors in this day and age and are very particular about how they want to display them for company and other aesthetic-based reasons.
This growing trend seems to have generated in the Southwest where people spend a lot of time in their garages when the weather is nice. With other advancements, modernized garage floors have become popular in all climates and corners of the United States. One thing that lead to this was the use of organizational, customized cabinets and the desire to upgrade flooring in garages as well. The versatility among garage floor coatings is unlike any other and can match nearly any style of décor. Looks can range from simple (yet elegant) gray with a sealer all the way to a more complex colored base with multi-colored flecks within the sealer, resulting in a look similar to granite or terrazzo.
A garage floor coating is a very economical, stylish, and long-lasting way to enhance a plain concrete garage floor. These coatings are durable, epoxy-based and upgrade the look of your floor while increasing resiliency to stains and other imperfections that can be caused by cars on other garage floors. Here's what can happen to a garage floor that isn't treated with epoxy. With many colors to choose from for base coatings, garage floor coatings offer a wide array of design alternatives. Adding other decorative touches to the coating can also individualize your garage floor and make it stand out among the rest. Check out how Epoxy Transforms This Auto Detailing Garage. Homeowners no longer have to settle for boring, gray concrete floors and can vamp up their garage floors to match the rest of their home with polished concrete and coatings.
**********
There are so many creative and custom options for finishing concrete, but first and foremost is the importance of the quality of the the concrete itself. At Custom Concrete Creations we have state of the art equipment and a properly trained team with years of experience. Custom Concrete Creations is a premier contractor serving the Omaha area as well as the Midwest. Give us a call or send us an email for your custom concrete finishing needs today!