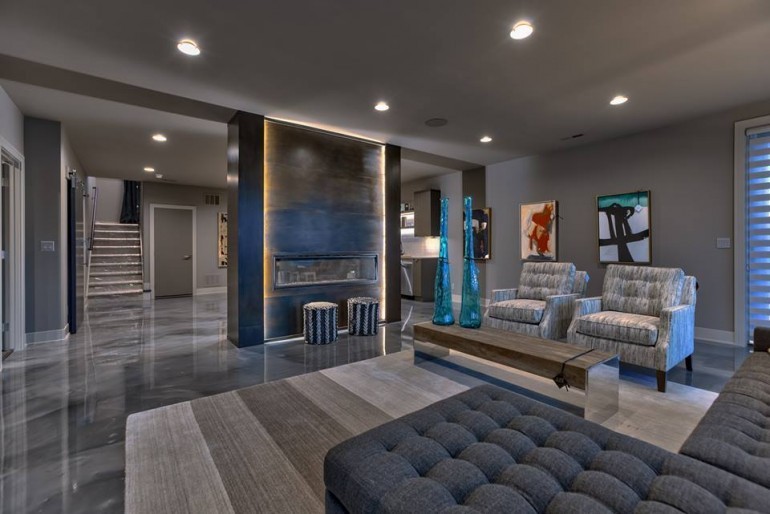 Durable, economical, safe, and sustainable are only a few reasons why concrete outperforms its competitors when it comes to building and construction materials. Below, you'll find a few of the many reasons why concrete is the preferred building material for basement floors explained. Whether it's for a commercial/industrial or residential job, concrete should be in your consideration set for construction materials.
1. Durable
Concrete is the preferred building material for basement floors because it is durable and can outlast other building materials by double or triple their lifespan. It resists weathering, erosion, and natural disasters, and it will not rot, rust, or burn. Additionally, it needs for repairs and little maintenance.
2. Economical
Concrete floors are one of the most efficient and cost-effective options when it comes to basements flooring materials as well as building materials in general. Sustainable concrete floors can yield a life savings cost of 20% due in large part to its thermal mass. Concrete basement floors are so energy efficient and thus economically efficient as a building material option because of concrete's inherent ability to absorb and retain heat. Concrete can absorb radiant heat not only from the sun but also from lights within the house. By installing concrete basement floors you'll inevitably then be significantly be reducing your heating and cooling bills; some sources say by upwards of 30%.
3. Safe
Because concrete is among the safest, most secure, and healthy building materials, it is known to be the the chosen building material of designers, builders, and engineers alike. This trend has trickled down and is now becoming the preferred building material for residential clients as well. Concrete is among the safest, most secure, and healthiest building materials for basement floors because it does not burn, rot or mildew, it does not off-gas any volatile organic compounds and provides excellent indoor air quality. It also helps to prevent against pollen, dust, and other airborne pollutants. In addition to having these characteristics, concrete is structurally sound, so when it is used in the construction of a home, it adds an additional layer of protection against natural disasters. Additionally, thanks to a sound construction and its inherent thermal mass, concrete helps to provide a stable interior environment in the wake of temperature swings outside. This helps to prevent drafts and keeps room temperatures consistent and stable, again helping to reduce heating and cooling bills.
4. Sustainable
If the first three reasons weren't enough for you to want to use concrete as the construction material for your basement floors, the last surely is. Not only is concrete durable, economical, and safe, it is also among the most sustainable of building materials out there. Because concrete is a durable product with a lifespan doubling or tripling that of its competitors and is produced from locally available, abundant materials, it is among the most preferred building materials of environmentally-conscious builders. Point blank, it leaves one of the smallest environmental footprints of any building material out there. That alone is reason in itself to choose concrete for your basement floors. When grouped with the other benefits though, it's almost a no brainer.
To find out more about concrete as a sustainable building material click here and here.
There are so many creative and custom options for finishing concrete, but first and foremost important is the concrete itself. At Custom Concrete Creations we have state of the art equipment and a properly trained team with years of experience. Custom Concrete Creations is a premier contractor serving the Omaha area as well at the Midwest. Give us a call or send us an email for your custom concrete finishing needs today!