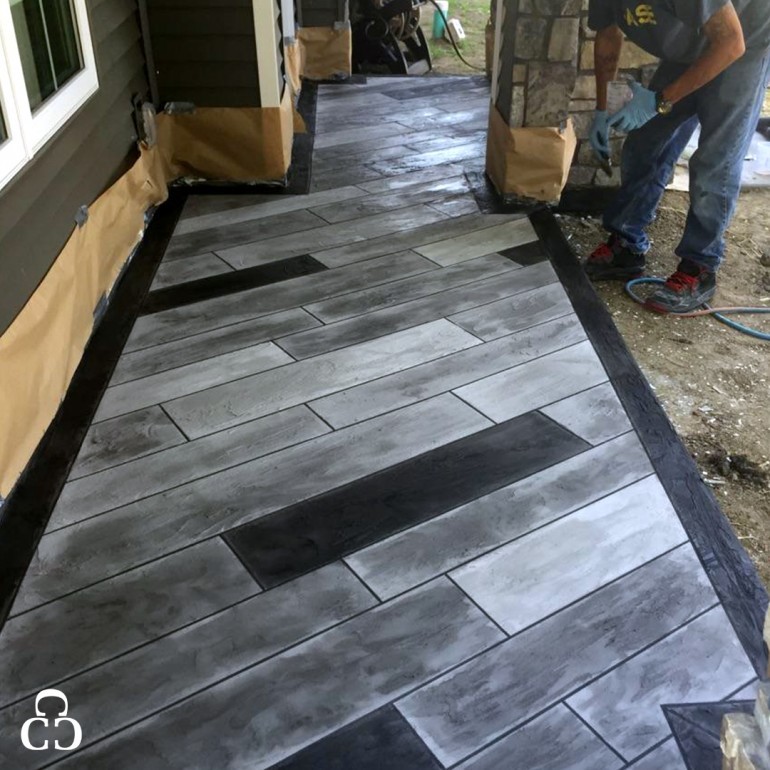 If you are looking to revamp a floor within your home, business, or industrial space, you should consider a concrete overlay. An overlay takes the hassle out of having to completely replace a surface by simply making it come to life in a new way. This will save you time, money, and a headache. Read below to find out more about what concrete overlays have to offer.
What is a concrete overlay?
As mentioned above, concrete overlays are a way to make an existing surface look brand new. Even the best concrete has its imperfections and while repairing a concrete surface can help fix these flaws, repairs can be noticeable. A concrete overlay is an economical alternative to completely replacing flooring by giving the existing surface a facelift instead. Overlays are able to cover many kinds of flooring besides just concrete, which is also a major benefit.
Where can I install an overlay?
Concrete overlays can be applied to surfaces such as vinyl, tile, and even hardwood flooring when properly prepared to do so. Some surfaces may not qualify for a new concrete overlay. These include an existing concrete surface that has deep cracks or concrete that has been drastically affected by climate changes that can happen in places like the Midwest or the East Coast. If you have a questionable surface that you are considering a concrete overlay for, read more here to find out if it's really worth fixing or not.
Can I customize my overlay?
The biggest challenge you may come across is choosing what exactly you want your overlay to look like because there are so many beautiful options to consider. There are different kinds of stained overlays including acid-based stains, water-based stains, stamped, and polished overlays. You can achieve almost any look that you want with these options and you really can't go wrong because Custom Concrete has professionals that will go above and beyond to give you exactly what you're looking for.
* * * * * * * *
Custom Concrete Creations is chosen to help facilitate projects because we are the preferred custom concrete floor company, not only of Omaha, but the greater Midwest region as well. No project is too big or too small. We have state-of-the-art equipment and a very experienced and reliable team. We help you achieve the look that you wish and don't consider the job done until you are happy with the results. So give us a call or contact us here for your custom concrete needs today!