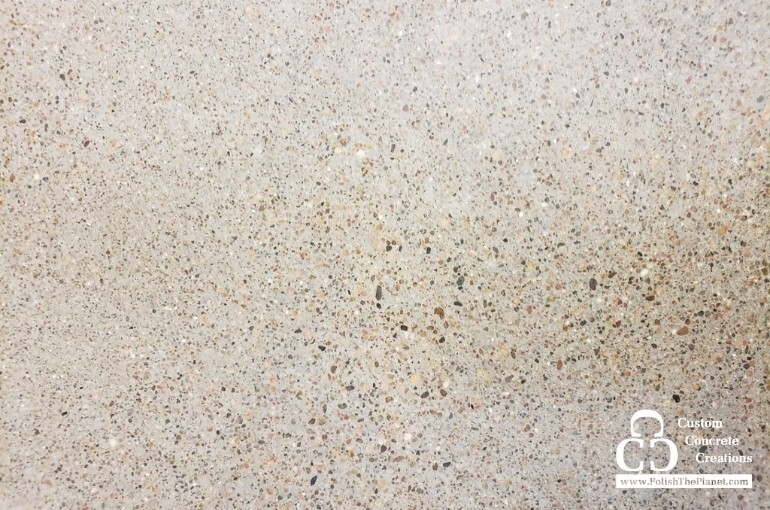 At Custom Concrete Creations, our polished concrete specialists have years of experience in installing and repairing commercial flooring. Our team offers a variety of flooring services, specializing in polished concrete flooring for commercial spaces. We have installed polished concrete flooring, epoxy creations, stained concrete flooring, woodcrete, and more in a variety of commercial buildings. Whether it's a grocery store, church or warehouse, Custom Concrete Creations offers the best quality concrete flooring throughout the Midwest.

Late last year, we finished up a project at Lifegate Church in Fremont, Neb. Lifegate came to us asking to remove existing tile and carpet, and install polished concrete in their building. The project turned out just as we expected it to, AMAZING!

We started this project off by removing the carpet and tile that stood atop the concrete flooring. Our team of polished concrete specialists has performed many floor removals in the past, so this process went as smoothly as it could! After the tile and carpet were completely removed, we then began to prep the surface by cleaning and repairing damaged areas. Cracking is one of the most common damages when it comes to concrete floors, and is usually due to extreme use and age.
After the surface was clean, prepped and ready to go, our team then began to add a polish coating over the concrete. For all of our polished concrete projects, we use a C3 diamond polishing system, which has totally changed the way polished concrete is installed, looks and performs! There is not a better approach to polished concrete than our C3 diamond floors! See for yourself in the before and after photos below!
Polished concrete gives buildings like Lifegate church a durable and sustainable flooring solution. This, as well as its affordability, is what is driving many commercial and industrial buildings to polished concrete. We are very happy with how this project turned out!

Custom Concrete Creations offers many services to help your commercial flooring needs. From maintenance, repairs, floor removal, surface prep and polishing, our polished concrete specialists have you covered. Contact us today with any questions or to learn more about our services.