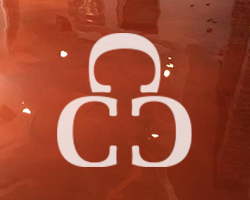 There are many trends in the polished concrete industry. Concrete is not only sustainable, but also 'green' for the environment and can save you money in the long run. Although DIY projects have also been very popular recently, when it comes to custom concrete, it is always best to hire a professional. Watching a YouTube tutorial or reading a Pinterest board will not verse you in the challenging industry of concrete. So here are a few reasons why you should hire a professional before trying it yourself and realizing that you're in over your head.
Save Machinery Costs And Mishaps
Using heavy machinery is a big part of installing concrete. You would have to rent this expensive equipment if you decided to do it on your own. You may not know how to use it, how old the machine may be, or if it will be consistent with the project you are planning on doing. If you hire a pro, on the other hand, the machinery costs are included in their services and they will take care of it for you.
Ensure Product Quality
It takes training, classes, practice, and a lot of experience to become well-versed in installing and polishing concrete floors. Because of this, concrete specialists are able to offer a service to you that will be very valuable. Concrete is actually produced locally with its primary ingredients being crushed stone or gravel, sand, and water. The other 10 percent is made of cement which is also made locally. Hiring a professional will ensure that the quality of the products used is top of the line and reliable.
Save Time And Money
When it comes to DIY projects, people often find that a main issue they face is the length of time it actually takes to finish the project. This may because of the time and frustration that is involved when you are inexperienced. Researching, buying products, preparing the surface, and transporting materials needed are all things that take time and money. If you decide to hire a professional, the only thing you will have to do is hire a contractor - and lucky for you Custom Concrete Creations is here to help! Hiring a professional will save you money in the near and distant future. When concrete is polished and sealed correctly, you won't have to worry about having to replace the floor in the future like you would with carpet, tile, or laminate.
* * * * * * * * * *
There are so many creative and custom options for finishing concrete, but first and foremost is the concrete itself. At Custom Concrete Creations, we have state-of-the-art equipment and a properly trained team with years of experience. Custom Concrete Creations is the most sought after custom concrete company in the Metro area and will offer you superior service matched by none. Give us a call or send us an email for your custom concrete finishing needs today!