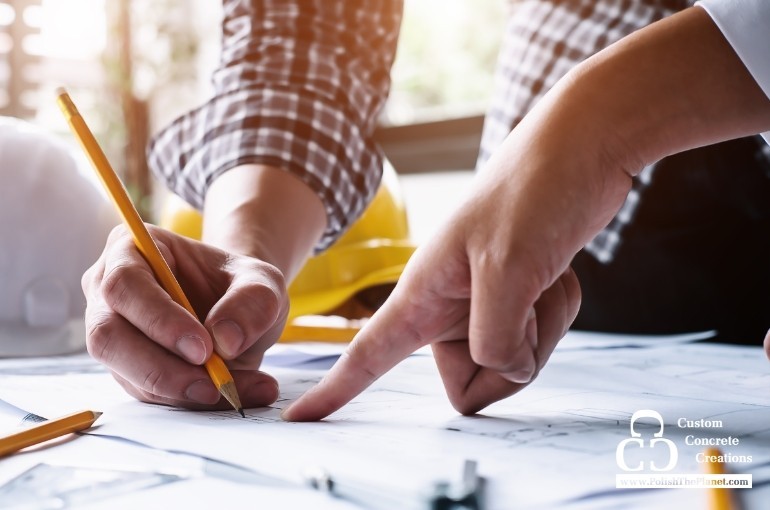 When looking for concrete companies Omaha to achieve your ideal concrete floors, you'll want to find a concrete company that offers experience, professionalism, passion and unparalleled customer service. Here are some questions you should ask before hiring a concrete contractor!
What types of projects do you specialize in?
Some concrete contractors specialize in residential and others in commercial. You will want to make sure the contractor you hire is able to complete the task you have at hand. If you need your concrete driveway replaced, or if you want to incorporate polished concrete into your home, you'll want to hire a residential concrete contractor.
If you're in need of roadwork, need concrete poured on a new floor in a building project or if you want to implement polished concrete into a corporate, retail, warehouse or other large space, a commercial concrete contractor will be your go-to. They're better able to scale larger projects for bigger companies. Polished concrete is a great option for a plethora of places!
How much experience do you have?
You will want to know how much experience the contractors have. A reputable company will have a considerable amount of experience in its field. The way in which they answer this question will tell you a lot about them. You can also refer to online reviews to ensure the company is telling the truth.
Where can I see a portfolio?
When you search for concrete companies Omaha and you find one you like, take a look at their website. You should be able to easily find and scroll through a portfolio of their work. At Custom Concrete Creations, we have our polished concrete, epoxy, stained concrete and woodcrete projects easily accessible through our website. Be on the lookout for a concrete company that takes pride in its work!
Are there any references?
If you have not seen enough on the website, any good companies will give you the contact information of previous customers so you can get an accurate presentation of how they were to work with and the work that was completed.
How soon can you start and how long will it take?
You'll want to ask these questions to establish a timeline. You want to find a happy medium between a contractor who is busy and one who gives you an unrealistic deadline. A good company should be booked a bit, but be able to provide you with when they can get started and when it will be finished.
Do you offer style options?
It's best to find a company that offers a variety of coloring and finishing options. We can even put the colors and logo of your company onto the concrete floor. Consider this especially when you're a home stadium to a home team or if you're considering polished concrete to upgrade your office, school or veterinary clinic.
Are you licensed?
Licenses show proper training and can give you peace of mind that your contractor knows what they're doing. You'll also want to make sure they're bonded in case the project is taking longer than projected. Along with that, a company that is insured will protect you should any damages occur while the project is taking place.
Hire

concrete companies Omaha

Custom Concrete Creations is ready to tackle your project! Our passion and experience with concrete makes us a solid choice. We're happy to have provided commercial and industrial clients throughout the Midwest, and we are excited to continue polishing the planet! Contact us today to learn more!