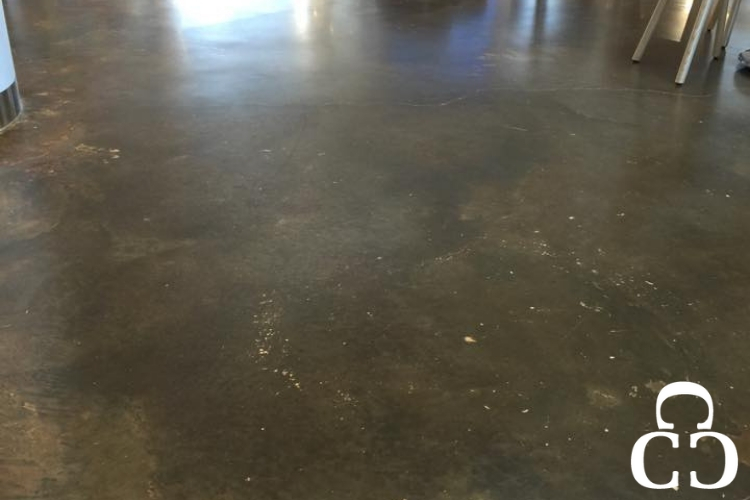 Generally, when people hear the words "concrete floors" they think of a garage or warehouse, however, new trends in concrete and cement-based products are completely changing the design and construction worlds. Until recently, few people have thought of concrete flooring as being an element in someone's home. Concrete flooring is a home decor trend that is on the rise and gives homeowners another option that provides a wide variety of benefits including:
Sustainability
Concrete is increasingly being recognized for its economical benefits and sustainability. There are a number of solid facts that make concrete the right choice for your space like its recyclability, energy efficiency, durability, environmental benefits, and more.
Low maintenance
If you have pets or are constantly cleaning up spills, switching to concrete floors may be beneficial. Unlike other flooring option, concrete floors require little maintenance and do not show spills and scratches as prominently as other flooring options.
Long lasting
Concrete is the sturdiest flooring option you can choose and is more resistant to scratches, stains, and nicks.
Versatile
There are endless options when it comes to the design of your concrete floors. Custom Concrete Creations specializes in metallic and diamond flooring, acid staining, and woodcrete, so you can create a floor that suits your personality and preferences.
Since concrete floors are so versatile, there are numerous trends dominating the market. Here are a few new trends in concrete that are taking over the design world right now:
Polished concrete
Polished concrete offers a unique, smooth look to your space. Because of its versatility, polished concrete can be stained or even patterned, giving it a range of different looks. Over time it has become more and more customizable so there are a variety of options to enhance to look of your home or commercial space.
Colorful concrete overlays
Adding color to your concrete floors can help you take the extra step to customize and make the most of it. Although the process takes a little more time, it allows you more freedom to tailor the look of the concrete to the design of your home.
Acid stained concrete
Custom Concrete Creations specializes in acid staining that penetrates and permanently stains new or existing concrete and cementitious toppings which wears only as the concrete wears. Multiple applications of concrete stain can intensify colors. Infinite effects can be achieved by either layering the stain colors or applying the stains over other coloring systems or colored cementitious toppings. This is a viable option for home or business owners who want floors with no chipping or peeling and distinctive, lasting results.
Custom Concrete Creations is the preferred custom concrete floor company of Omaha and the greater Midwest region. There is no project too big or small for our team of seasoned experts who use state-of-the-art equipment for every project. We help you achieve the look you want and only consider the job done when you are happy with the results. Visit our website or give us a call today for your custom concrete needs.