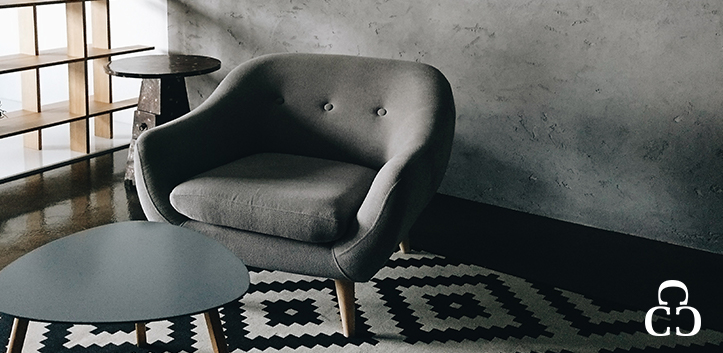 Concrete has been creeping slowing into the mainstream and creating a trend in residential homes. It's beginning to become a staple piece in many homes. It can be seen across Instagram feeds while inspiring thousands of Pinterest boards. Concrete is being installed in all corners of homes from living rooms to kitchens to bathrooms in creative and innovative ways to save you time and money. Take a look below for ways to incorporate the concrete trend into your home.
Concrete flooring
Concrete floors designs are a universal option for flooring and can update any existing home style. It can withstand years of wear and tear and remain like the very first days. If you are looking for the look of hardwood flooring for your home, but you don't want to commit to the high maintenance of keeping them looking new or cost of purchasing and installing them then woodcrete concrete flooring is your answer. You can install concrete flooring throughout your whole house without having to worry about it getting water damage.
Concrete fireplace surrounds
Concrete surrounds can give your fireplace a little facelift. Since fireplaces are the focal points of your living room, you should give it a modern design.The benefits of a concrete fireplace areits low maintenance and the fact it is fireproof. Concrete surrounds are made to uniquely fit your style.
Concrete walls
In the past, a concrete wall created a border around a property. Now with the concrete trend rising, you are starting to see more bare concrete walls. These concrete walls can be the splash of modern your home needs. It can be the factor your home is missing. The look can quickly transform a room into a modern getaway or a farmhouse.
Concrete countertops
The kitchen is the most essential room in the whole house and giving it the functionality it needs is necessary. Adding concrete countertops can improve your overall look and turn it into a five-star restaurant. Concrete countertops are not made the same as a sidewalk. Today's concrete countertops can be made to weigh around the same as a granite countertop and made eco-friendly from recycled content. These countertops are customizable to fit your color scheme and texture.
Concrete patios
Concrete is a versatile material and can be transformed to any texture or style you are looking for in your backyard. The concrete trend has made its way into patios have become popular because of its customization options, affordability and low maintenance. Adding concrete to your patio is an excellent option because you don't have to worry about it cracking or resurfacing anytime soon. Adding a concrete patio can quickly increase the value of your home by providing an outside living space.

Whatever your style might be, the concrete trend is gaining lots of attention in living spaces and continues to grow.
**************
Custom Concrete Creations is chosen to help facilitate projects because we are the preferred custom concrete floor company, not only in Omaha, but for the greater Midwest region. No project is too big or too small for our team of seasoned experts who use state-of-the-art equipment on each and every project. We help you achieve the look of your dreams and do not consider the job done until you are happy with the results. So give us a call or contact us for your custom concrete needs today!