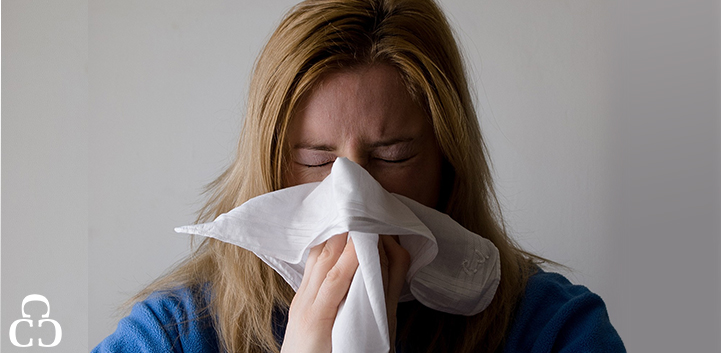 Over the years, allergies have become a common issue that millions of people struggle with. It has gotten to the point that businesses have made it a part of their protocol to make sure they ask employees and their clients whether they have any. Ensuring that your home, office, and industrial space is safe for everyone can be intimidating, but fortunately there is a simple way to protect those involved: installing a polished concrete floor.
When looking at other flooring options such as carpet, tile, or hardwood, it is important to consider the pathogens that can become trapped inside each of them. For example, bacteria, moisture, and mold can stick to the bottom of your shoes and then transfer to your carpet and into the grout of your tiles. Floors made of hardwood can become saturated which causes cracking and can allow tiny pathogens to live on the surface of the floor. Polished concrete is a great alternative for those who have allergies or hay fever because it eliminates the transfer of pathogens with its smooth surface.
Polished concrete floors are hypoallergenic. Having a hypoallergenic floor means that it will not allow allergens, dust mites, different types of mold, mildew, bacteria or moisture to grow or live on the surface. This type of flooring is able to do this because it is not porous like most floors, which means that nothing can make its way inside the concrete. Polished concrete floors are also great for protecting people who suffer from asthma and other respiratory issues. According to the American Lung Association, controlling dust mites that live on the floor is very important for those who are allergic to animal dander as well. Dust mites live deep inside carpet and cannot be removed by a vacuum alone. However, polished concrete is easy to keep clean by periodically using a dry or wet mop.
Carpet can be a major source of mold, especially if it becomes wet and the moisture is not properly removed. Exposure to toxic mold that can grow on carpeting has been blamed for symptoms ranging from headaches to severe respiratory infections and immune system disorders. Mold can grow on any organic material, especially places that are warm, moist, or humid. However, mold is unable to grow on polished concrete floors.
Overall, polished concrete floors are an allergy friendly option for flooring. Always make sure that your concrete floors are finished properly and you will have an impressive floor that will help you find relief from many different allergens.
* * * * * * * *
Custom Concrete Creations is chosen to help facilitate projects because we are the preferred custom concrete floor company, not only in Omaha, but for the greater Midwest region. No project is too big or too small for our team of seasoned experts who use state-of-the-art equipment on each and every project. We help you achieve the look of your dreams and do not consider the job done until you are happy with the results. So give us a call or contact us for your custom concrete needs today!