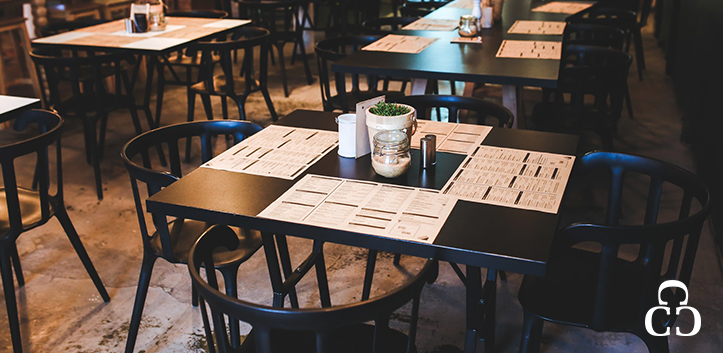 Every institution needs to meet specific regulations in order to provide food and services for consumers. Restaurants needs to keep floors durable enough to withstand the high traffic of kitchen staff and food lovers. These floors also need to be kept clean and be able to repel spills, grease and stains.
Concrete floors give restaurants assurance that their floors will meet all of these standards. These type of floors withstand all the high traffic. More and more restaurants like Chipotle are making the switch to concrete flooring. This type of flooring has all the winning benefits!
They are durable.
Flooring in restaurants needs to stay looking new and safe for a long time. There is constant foot traffic across the floors of restaurants. You don't want these floors to break and cause injury. You need a flooring option like concrete that will not break or get a loose tile. Plus, businesses don't want to lose money at constantly reinstalling new floors. Restaurants can't just close for a week to reinstall flooring every year. Concrete flooring is the simple solution. Concrete floors are built to last, when these floors are installed and sealed properly, they will last a lifetime.
They are slip resistant.
One requirement that OSHA emphasizes for restaurants is prevent any kind of falling. Restaurant owners do not want their floors to be the source of any slips, trips or falls. Concrete floors are made slip resistant two ways by texturing the surface or applying a gritty finish to the surface.
They are easy maintain.
If a customer spills a drink or a worker drops a plate onto the floor, staff needs to get that mess cleaned as soon as possible. Luckily, cleaning up spills on concrete floors is very simple. The last thing restaurants like Chipotle have time for is scrubbing hard to clean floors.
Another benefit is that concrete floors do not have joints or grout lines to worry about getting food stuck. They require simply cleaning with a dry or damp mop. Minimal cleaning is required and sealing just needs to be done every few years.
They are customizable.
In the design aspect of flooring, restaurant owners want floors that go with restaurant's brand. The correct flooring will enhance the atmosphere of the whole restaurant. Concrete floors are ideal for customization. They offer a variety of finishes and looks without having to compromise benefits. These floors can be colored to any shade with acid staining or epoxy finish. Concrete floors can even mimic the look hardwood floors. The possibilities are endless!
Restaurants that have concrete floors.
Big restaurants like Chipotle are setting the example for other big businesses. For example, Starbucks coffee shops like the one in Eugene, Oregon have polished concrete. Even the restaurant that won the 2018 restaurant design of the year, Bavel, located in Los Angeles has chosen concrete floors. It's not just a national trend but also a local trend. A new Omaha restaurant decked out the concrete feel from walls to floors. Restaurants are liking all benefits concrete has to give!
_________________
Custom Concrete Creations is chosen to help facilitate projects because we are the preferred custom concrete floor company, not only in Omaha, but for the greater Midwest region. No project is too big or too small for our team of seasoned experts who use state-of-the-art equipment on each and every project. We help you achieve the look of your dreams and do not consider the job done until you are happy with the results. So give us a call or contact us for your custom concrete needs today!