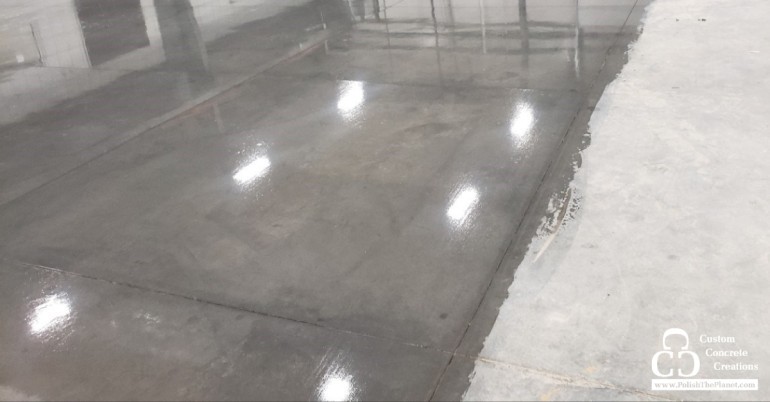 There are an abundance of reasons to love polished concrete! If you care about making a positive impact on the environment, or if you're just looking for a durable and cost-effective floor, concrete flooring can suit your needs. Below are six reasons to love this flooring!
Sustainable
Concrete is made out of the planet's most plentiful materials, making it incredibly sustainable. You can even choose to use recycled aggregates, such as sea shells, rocks, glass and plastic that have been recycled in your concrete mix. If you ever have to resurface or replace your concrete floor, the old concrete can be re-used to create roads or small buildings and help with shoreline erosion, rather than just ending up in a landfill.
Durable
If your retail store has lots of foot traffic, or if your warehouse has lots of heavy machinery traffic, a polished concrete floor is a great option. This flooring option can withstand spills, scratches and abrasions, cracking and other types of damage. You won't need to worry about making frequent floor repairs, which keeps your business running smoothly at all times.
Cost-effective
Polished concrete floors can save you money, too. Plus, if they're installed correctly by a concrete professional, and if you keep up with maintenance, they'll last a lifetime. They begin at a low cost per square foot, and they can even save you money on lighting and electric bills, as they are light-reflective and retain heat.
Aesthetic
Lots of people are choosing concrete floors because they're aesthetically pleasing. They are a common choice for schools because parents will be more likely to send their students to a school that looks well-kept and has slip-resistant floors, making it a safer environment for their kids. The aviation industry is another great place for concrete floors, as current and potential customers will choose an airplane hangar that looks nice and is brighter, helping them get their planes in and out.
Easy maintenance
All you need to clean a concrete floor is a mop and warm, soapy water or a pH neutral cleaner. You should sweep it off daily to make sure dust and grime don't accumulate. We recommend mopping it weekly to ensure any debris that accumulates gets off. Use a high-speed burnisher fitted with a diamond grit pad to get rid of scratches about every month. Annually, consult the professionals who installed the concrete to make sure the coating doesn't need to be reapplied.
Improved workplace
Concrete floors can improve the workplace in many ways, from being more sanitary to increasing workplace safety and productivity. This type of flooring is grout free, with no pores, cracks or grouts for bacteria to get into. They're safer because they're slip-resistant, and you can even stain the floors to mark paths workers should avoid in your warehouse or facility. Your productivity rates will soar as a clean space becomes easy to maintain, and it will help your company make a good first impression.
Choose

polished concrete

Custom Concrete Creations is your go-to in the Midwest for any commercial and industrial concrete flooring needs. We have years of experience and are passionate about concrete, and we specialize in decorative concrete flooring. Contact us today to get started on your project!